Custom Aluminum Extrusion Designs
Our custom aluminum extrusion designs allow our customers to find the perfect solution for their structural framing needs. Our unique technology provides 100% long-term PREDICTABILITY!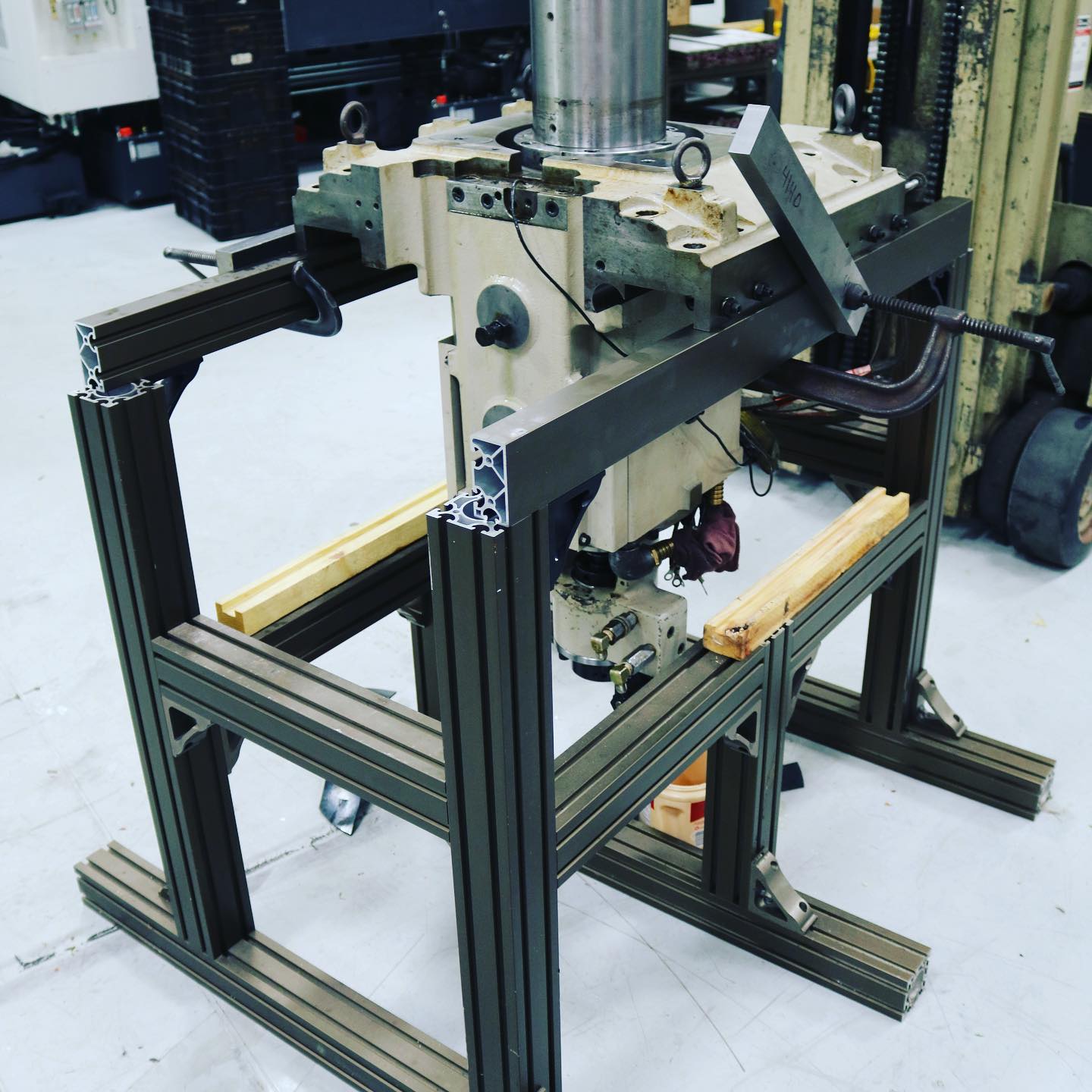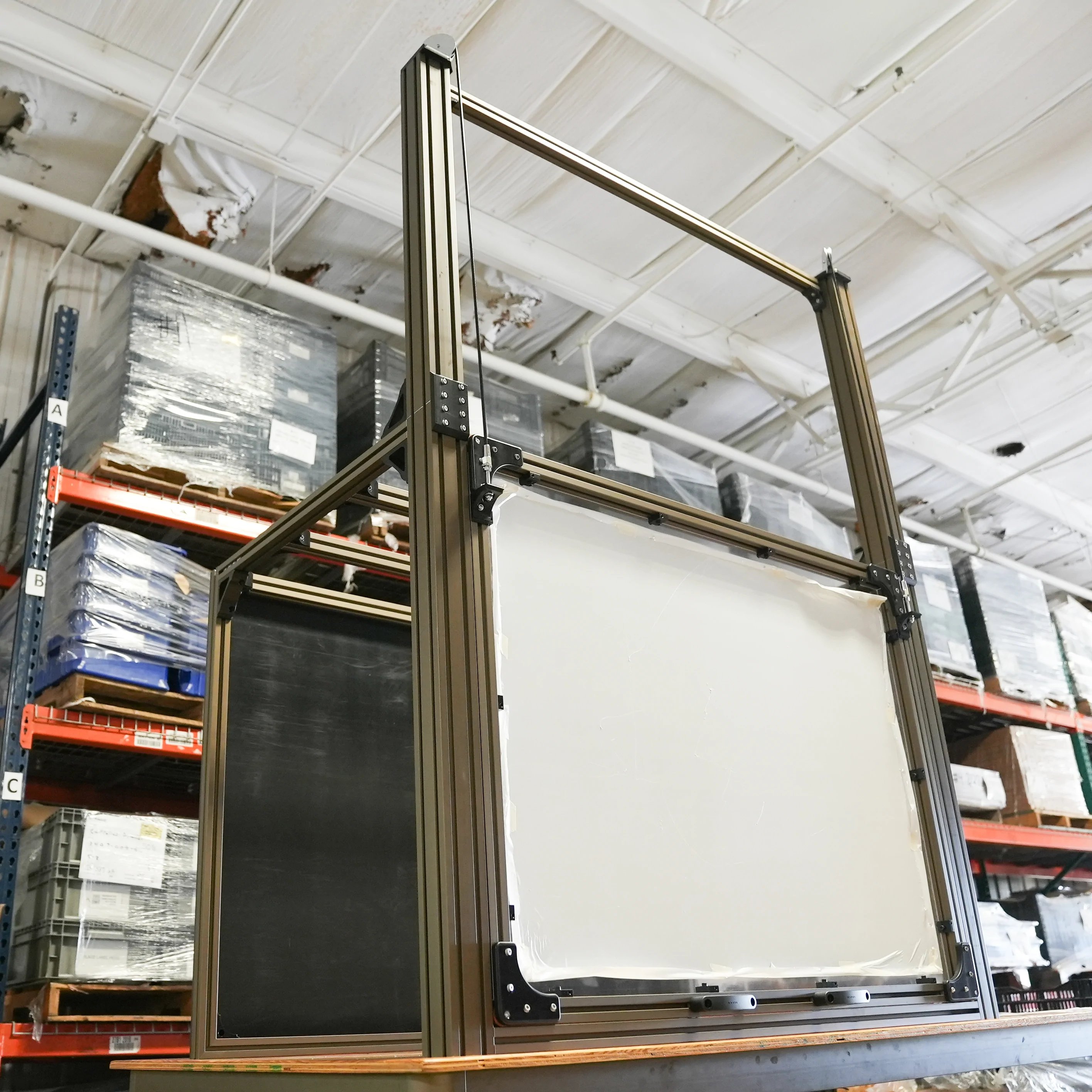 We use innovative components which are lightweight and highly configurable, which allows for effortless customization and repurposing. Our framing system technology is faster, easier and more dynamics than the rest!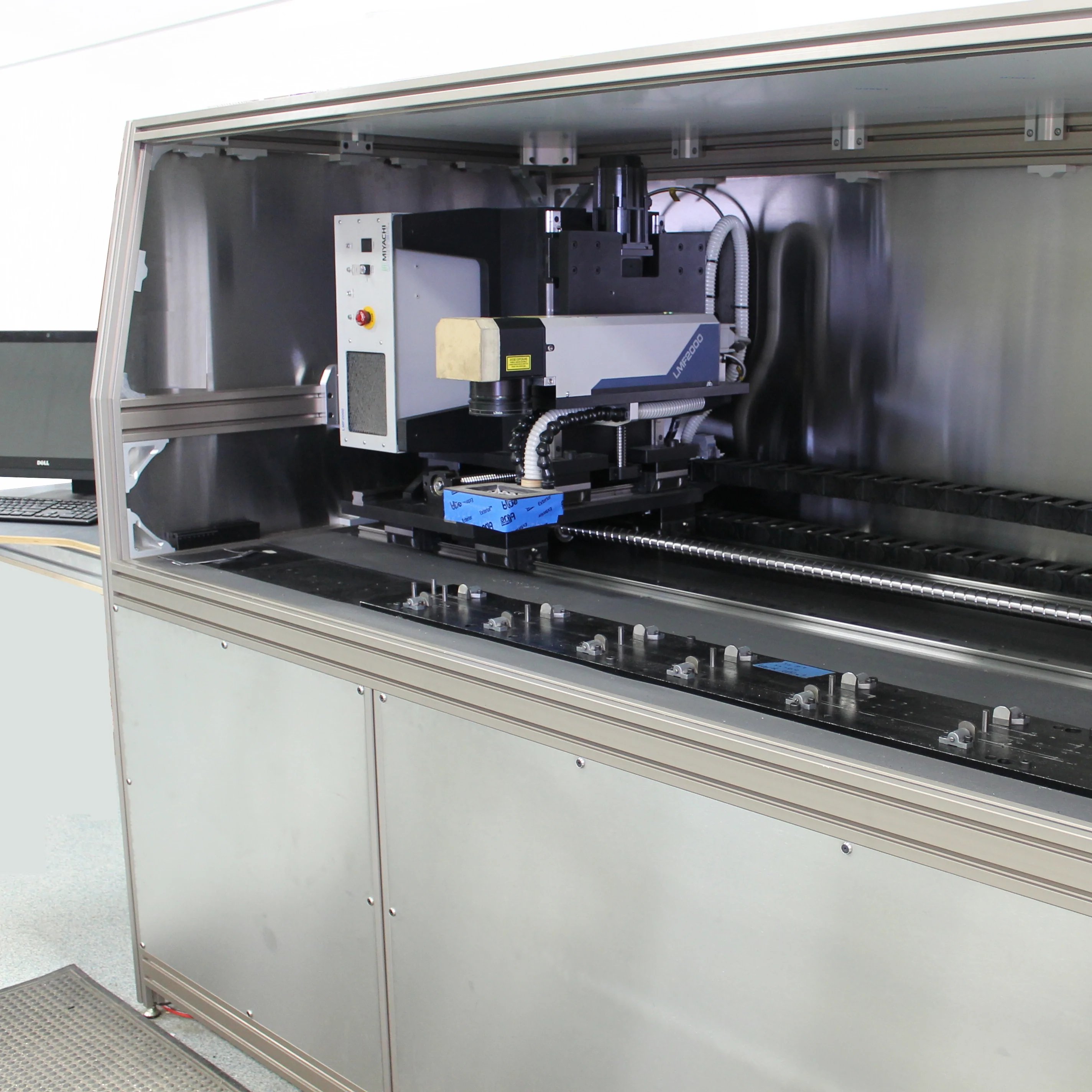 Our patented ANGLE-LOCK fastening system creates mechanically locked joints, which optimizes the strength of each profile. This allows our assemblies to stay in perfect alignment in both static and dynamic situations. Making everything a simple assembly and design.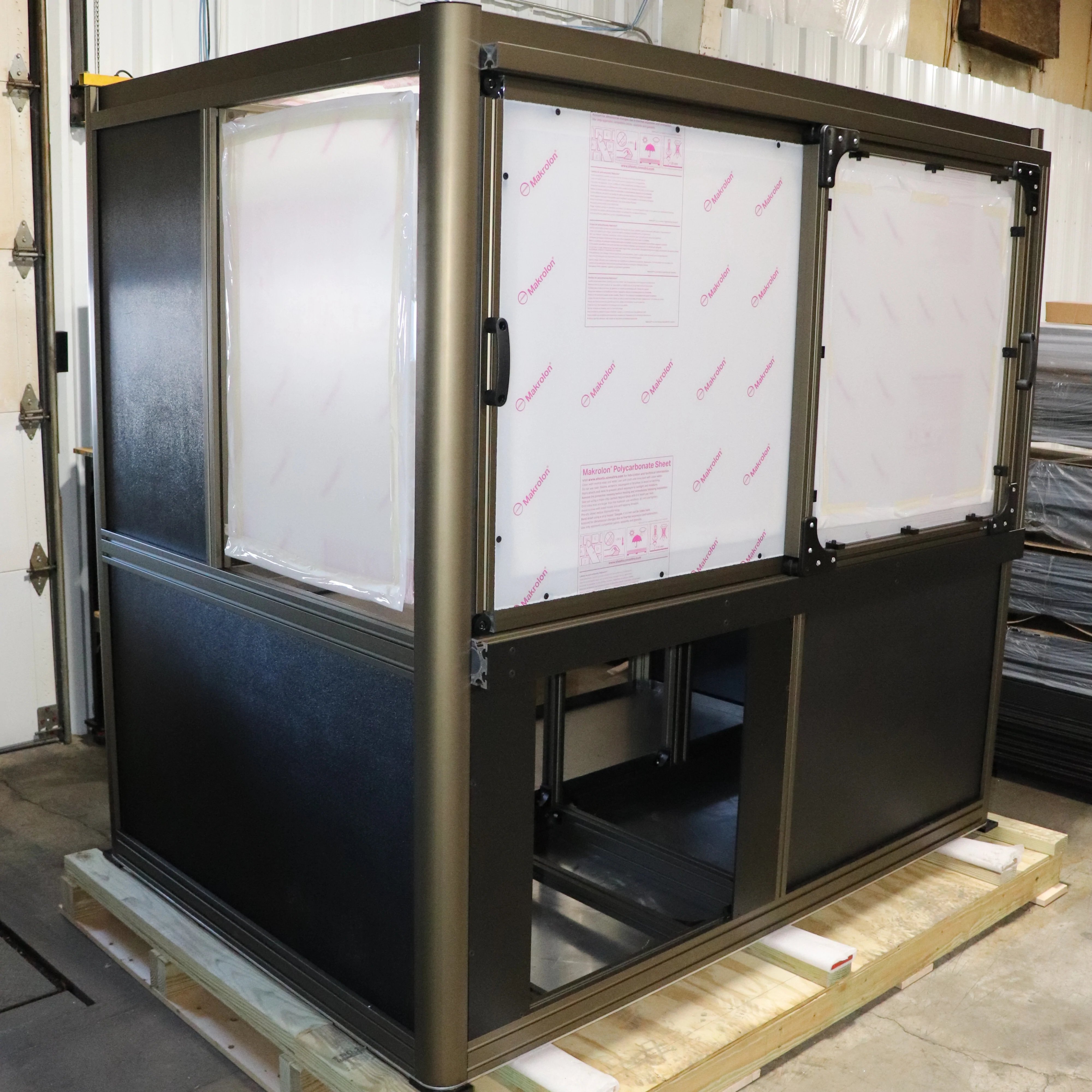 Our system takes ideas and makes them a reality, with limitless possibilities across a variety of industries and applications. Simply stated, the self-aligning assembly of our products allows for a superior engineered solution.
A Better Bracket Solution
AngleLock's 3-Way Corner Bracket connects three profiles with one bracket for a more secure dependable, and often more cost effective solution. Download our whitepaper to learn more.
Featured Product: Welding Stand
Our Angle-Lock technology enables assemblies to stay in perfect alignment in both static and dynamic situations.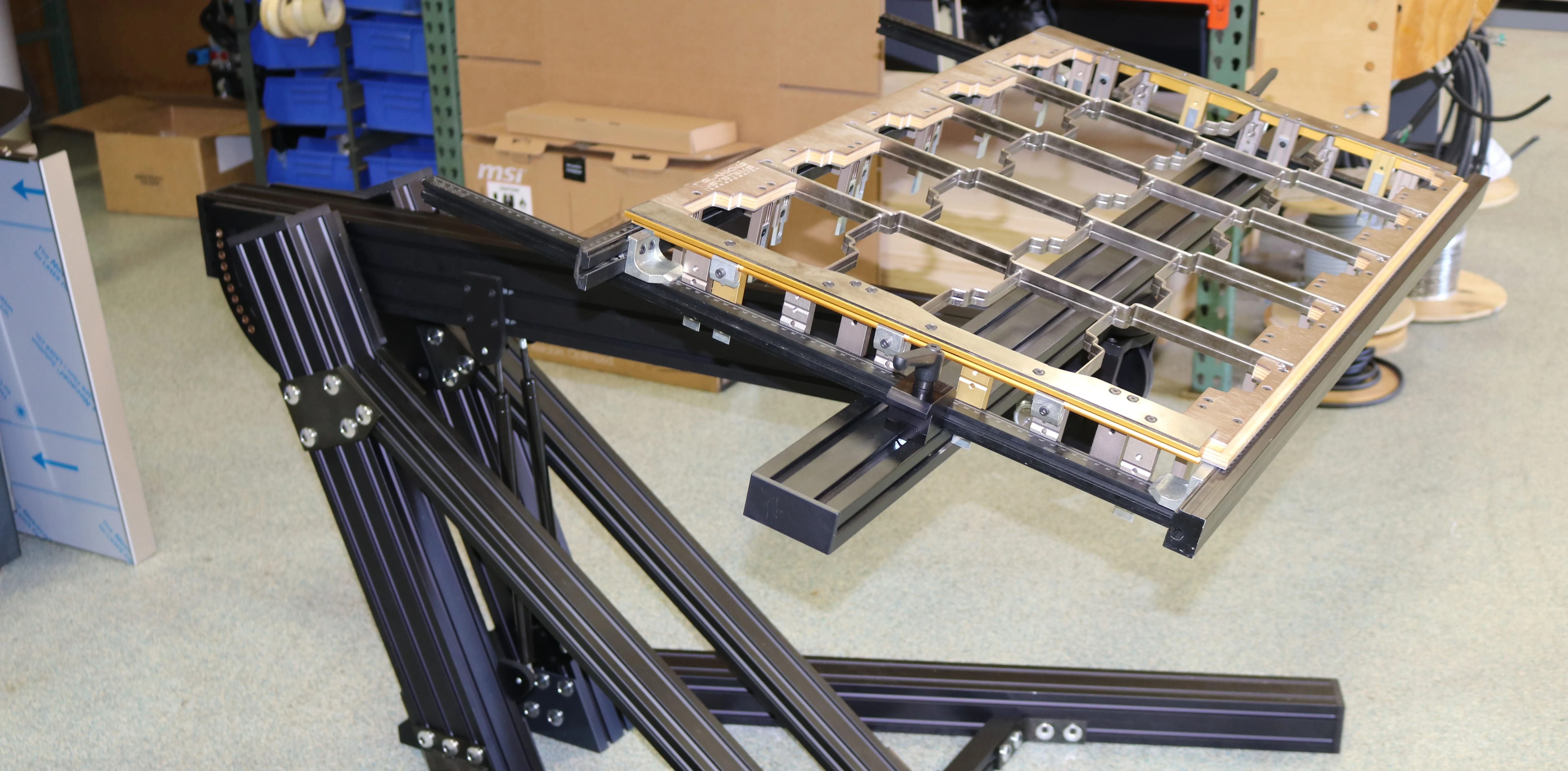 PROFILES: the aluminum extrusion shapes available with our ANGLE-LOCK™ fastening system. They are available in lengths ranging from 25 mm (1") to 3683mm (145") and in some cases 25mm (1") to 6120mm (241").
COMPONENTS: the brackets and adapters needed to connect profiles together and meet other project needs.
RIVET SYSTEM: a flexible system of parts that pushes the boundaries of what's capable within your structural aluminum project.
DOORS AND FLOORS: related items include hinges, leveling feet, casters, and handles.
ACCESSORIES: additional items you may need to complete your structural aluminum project.
HARDWARE: bulk fasteners, drop-in fasteners, and straight nuts to attach nearly anything to our profiles.