Studio & Temporary Event Modular Structures
The entertainment and recreation industries move quickly. So must your support systems. AngleLock's custom aluminum framing fabrications are easy to build and tear down, before and after events and projects. Our studio, display, and temporary event structures allow you to adapt quickly and without a huge staff. From camera mounts to modular trade show booth displays, start repurposing with AngleLock systems instead of starting from scratch.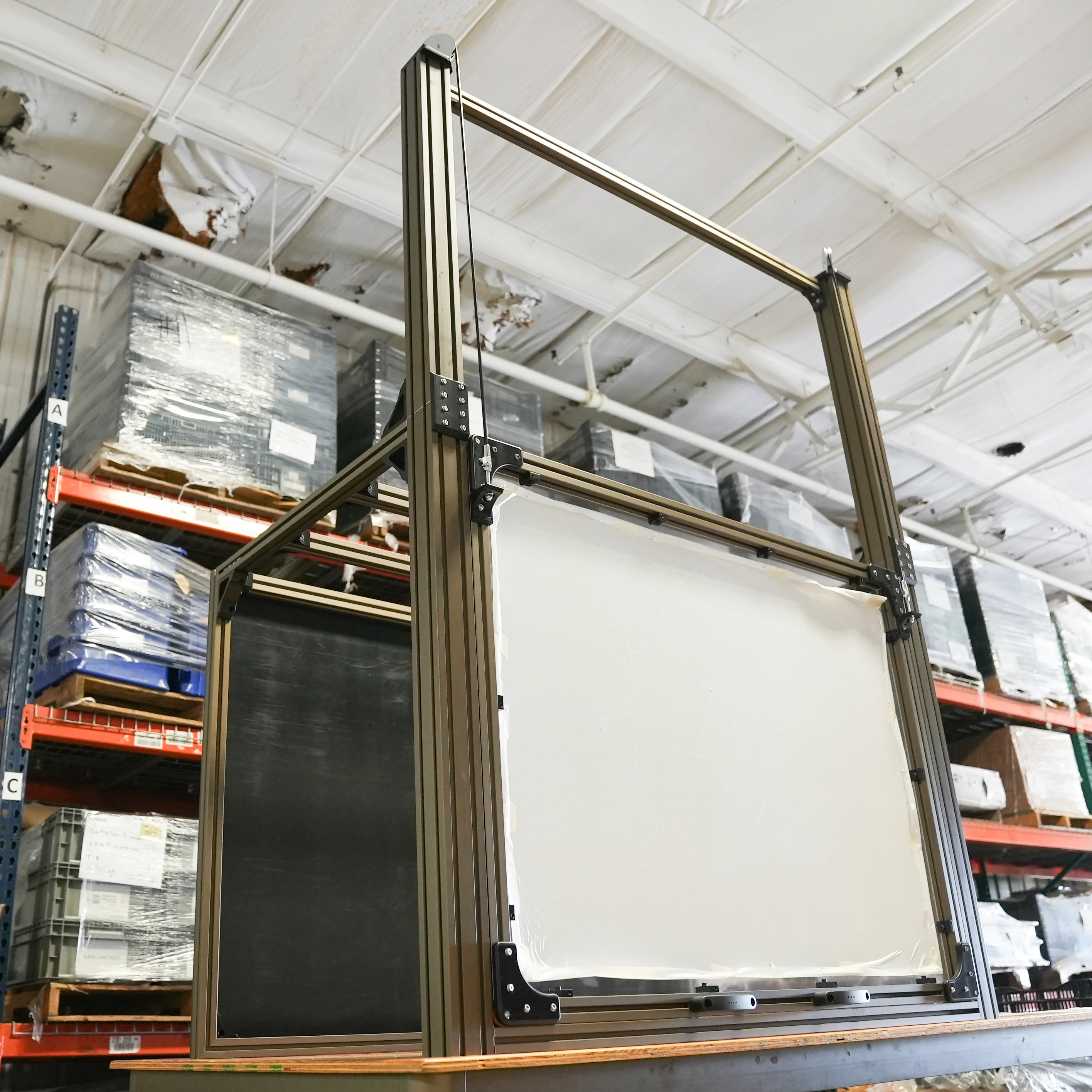 Why AngleLock Studio & Temporary Event Structural Systems?
To support growth and production goals, your business needs reliable, highly engineered modular structural systems. Traditional fabricated frames fail here:
T-slot aluminum – Loosens and weakens with cyclic loading
Welded steel – Heavy and expensive to fabricate and repurpose
AngleLock's patented connectors combine the positives of T-slots and weldments to create a new solution for rigid-frame structural systems.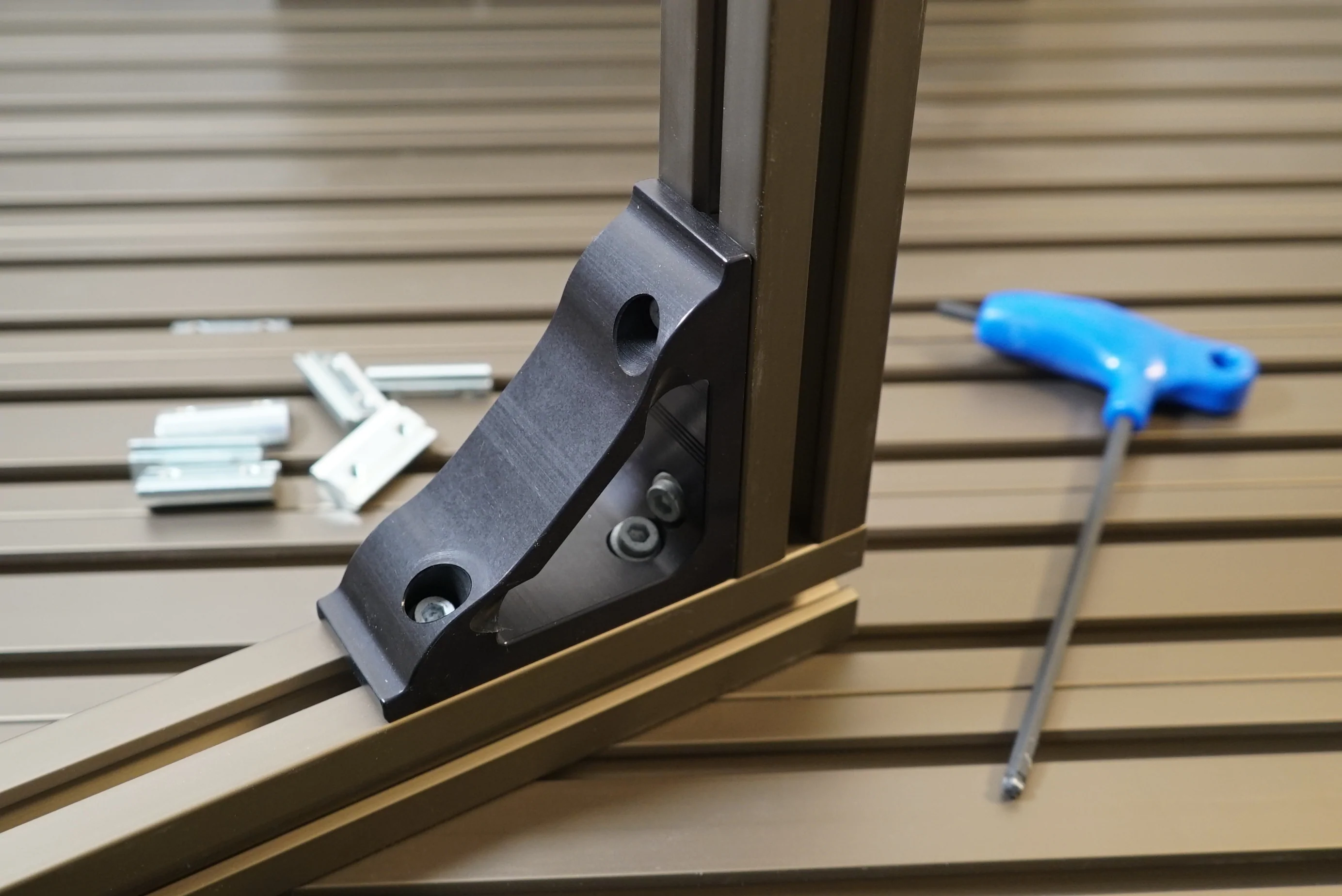 Easy up, Easy Down
In a fast-paced industry, you want a product that can grow alongside your needs. AngleLock's simple, sleek system offers:
Quick setup & teardown – one person, one tool

Lightweight, self-aligning parts – easily transport and reassemble with instant precision

Snap-on modifications – for expanding, repurposing, & retrofitting
AngleLock helps you achieve a custom configuration optimized for your exact needs – even years after your initial purchase.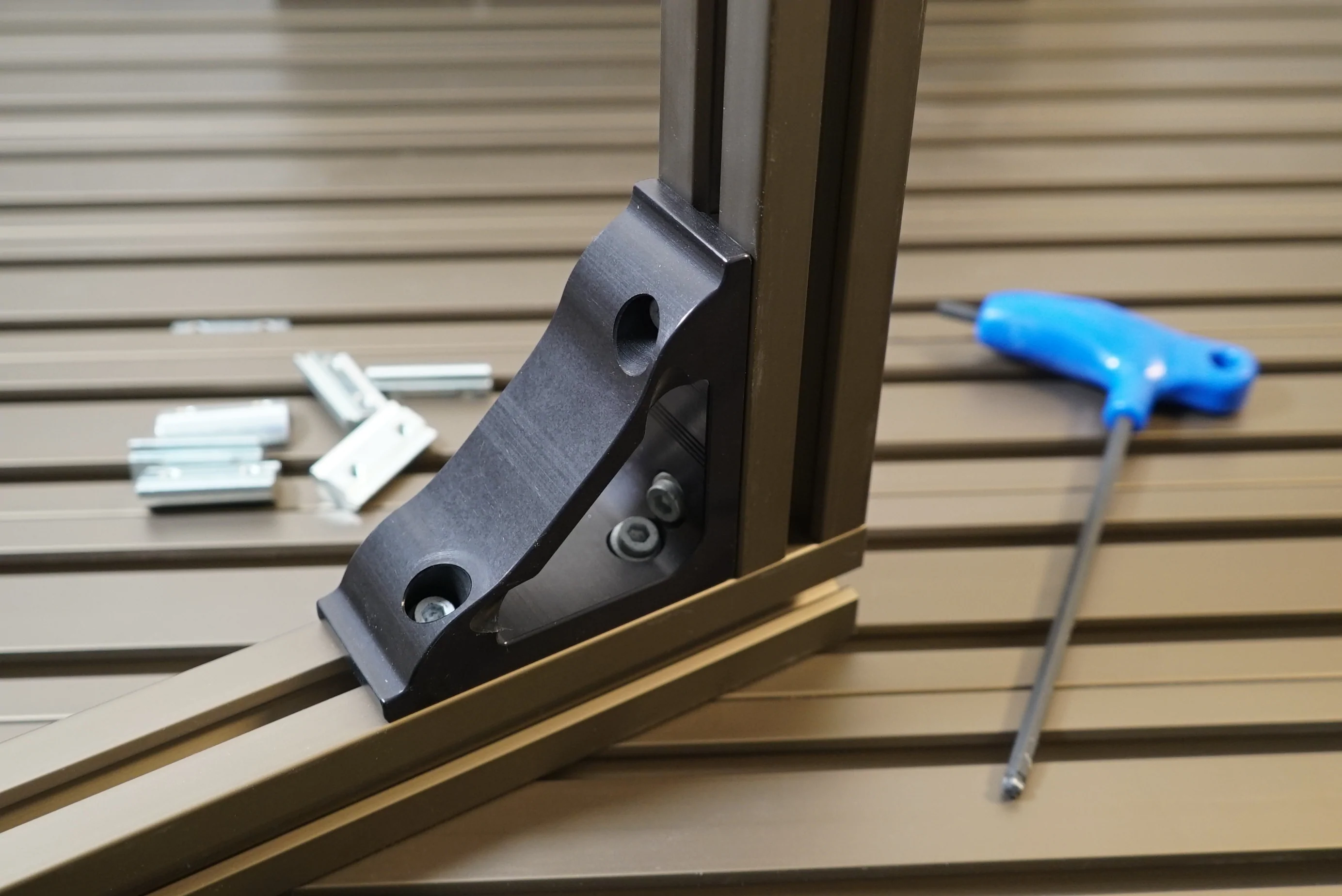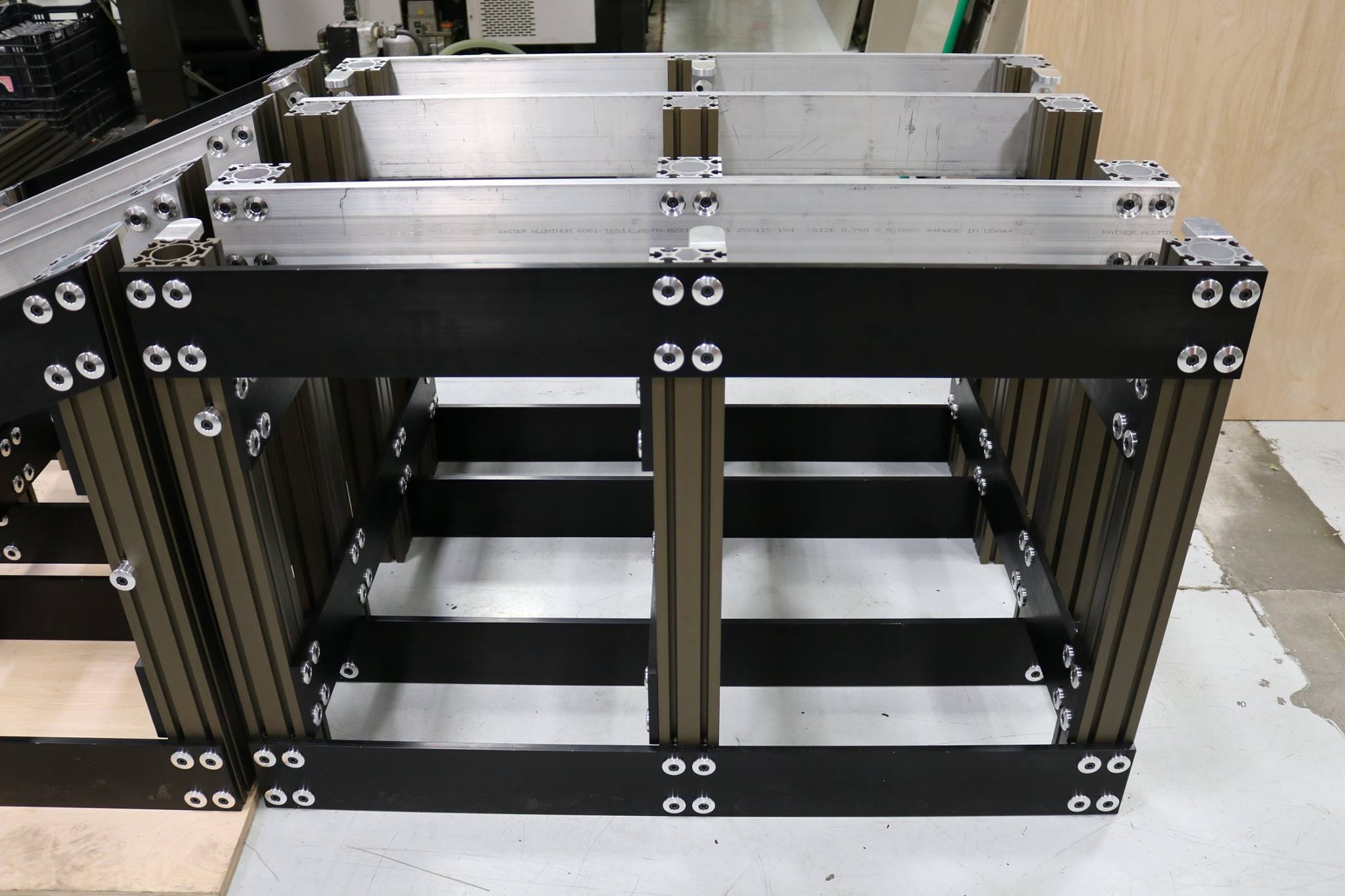 Looks Matter
Build a professional look you'll be proud of.
Major entertainment companies are dismantling their ugly T-slot assemblies in favor of AngleLock. Our sleek, strong system uses fewer cross-members and won't require bulky "Band-Aid" fixes. See how Disney used AngleLock to enable a 3D billboard system.
Unlike steel, AngleLock doesn't rust – we use aluminum profiles and architect-approved finishes.
As needs change, you can effortlessly swap out features while keeping the base.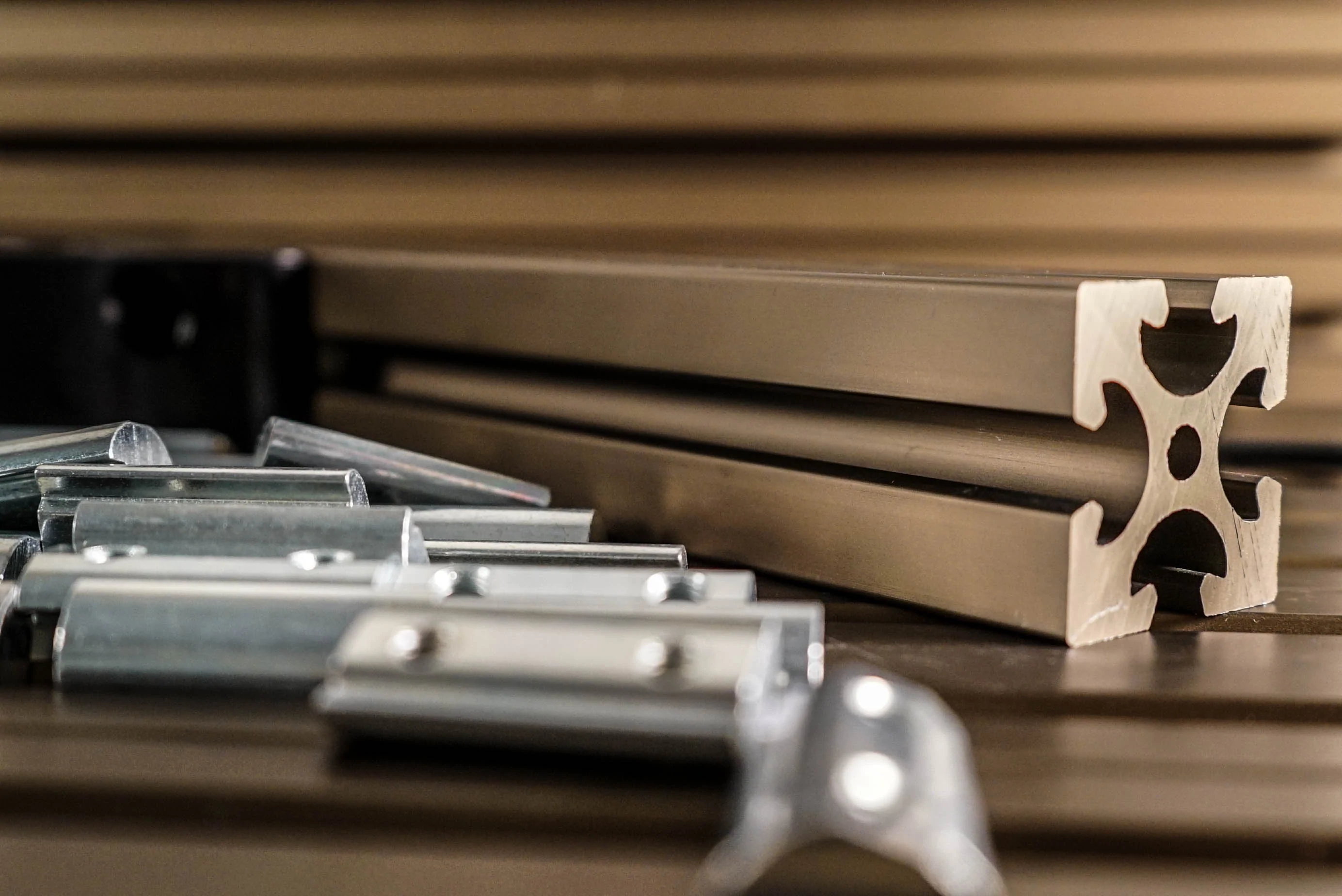 Built to Last
Your setup may be temporary, but AngleLock's framing solution isn't.
Angled bolts and high-strength brackets prevent misalignment and failure – matching the sturdiness of steel frames

Architectural-grade anodizing protects against UV, dings, & corrosion
Our system actually tightens in times of jostling and vibration. Use AngleLock when you need true stability to eliminate maintenance and delays.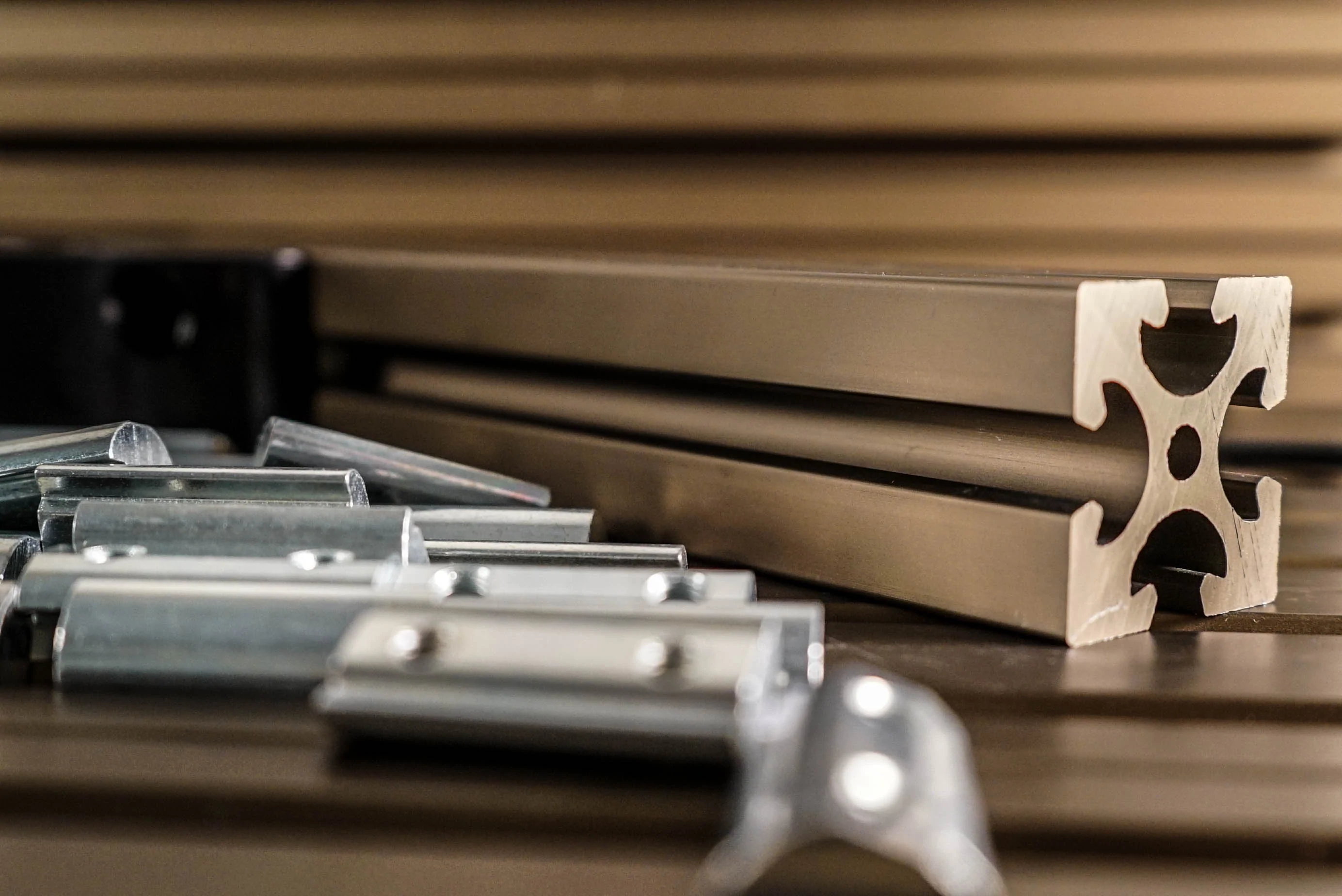 Applications – Displays, Booths, & More
AngleLock is the world's only supplier bringing fully modular, heavy-duty aluminum framing to film studios, golf destinations, and beyond.
The system works best for leaders seeking a customized, innovative solution – not just the cheapest up-front.
Film editing studios and other media rooms use AngleLock as a versatile mounting and movement system:
Staging & filming platforms
One example of what's possible: A major media company hangs our aluminum profiles on the wall for use as a track system. The crew can mount heavy items without drilling into the wall, then easily shift them in any direction.
Recreation & Display
AngleLock improves sight lines for a clean, professional modular structure. The simple, lightweight approach makes setup and relocation easy.
Popular uses include permanent and temporary event structures:
Exhibits
Display cases
Aquarium tanks
Why redesign an entire room or set piece because your existing structure clashes? Only AngleLock lets you switch out panels for ultimate form and function.
Event & Venue
The sky's the limit. AngleLock builds permanent and temporary structures for outdoor and indoor events:
Mounts for cameras, lasers, & sensors
Trade show booths – portable aluminum frames
Subflooring
Under the floor, adjustable framework offers the strength to endure heavy foot traffic.
Higher up, AngleLock's heavy-duty brackets never vibrate loose, ensuring safety for both spectators and the crew installing structures and AV equipment. Our system shortens installation by 50% compared to T-slots, reducing crew exposure in the field.