AngleLock: A US Manufacturer of Aluminum Extrusion Frame Alternatives
AngleLock by Controlled Dynamics is a structural framing T-slot alternative that mechanically locks for ultimate precision. Not only that, this modular assembly is also as sturdy as steel framing – without the rusting.
We're the only aluminum extrusion manufacturer in the USA with the patented, self-aligning technology that makes T-slot systems obsolete.
Need a more predictable and reliable product or process outcome? Start a design conversation today by filling out the form on this page.
Build Efficiently. Build Precisely. Build to Last – with AngleLock.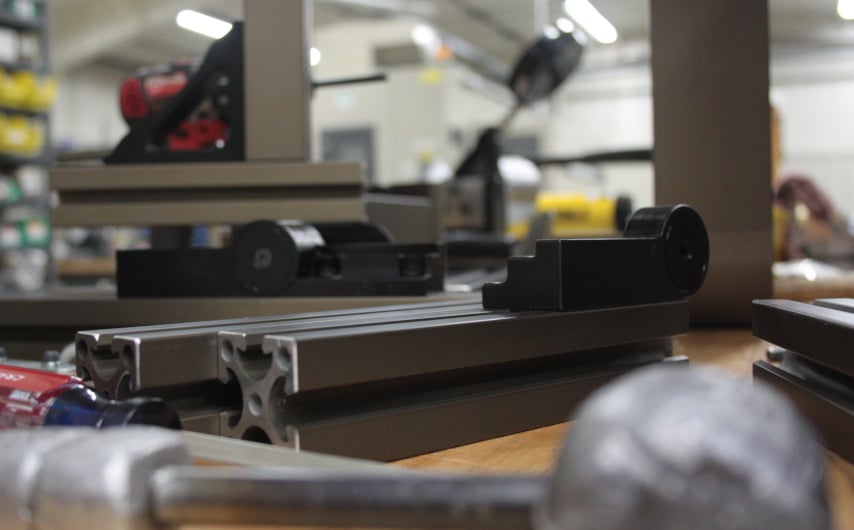 Ready for a more in-depth back-and-forth about your structural aluminum system's design (or converting from a welded steel one)? Feel free to reach out directly:
Our main facility is situated about 30 minutes from Milwaukee, allowing us to meet supply needs for much of the U.S. We're open from 9 a.m. to 5 p.m. Monday-Friday.
We encourage you to come ready so we can guide you toward the best solutions and most honest answers. Please share your project's requirements in:
Budget

Order volume

Strength-weight ratio

Service life

Modularity & expansion
Need help solidifying these specs on your own? Get valuable design resources and learn more about T-slot alternatives at: