Industrial Metal Cabinets & Enclosures
What's your first line of defense against threats to your million-dollar equipment – and the people using it? Rigid, yet fully customizable, AngleLock's industrial metal cabinets and enclosures give you a career's worth of peace of mind. Not only will your facility avoid injuries and massive fines, you'll also never have to retighten a fastener – ever. Our aluminum enclosure framing combines the expansion potential of modular T-slots with the structural stability of steel frames. This modular cabinet and enclosure system, exclusive to AngleLock, brings stability to your operation.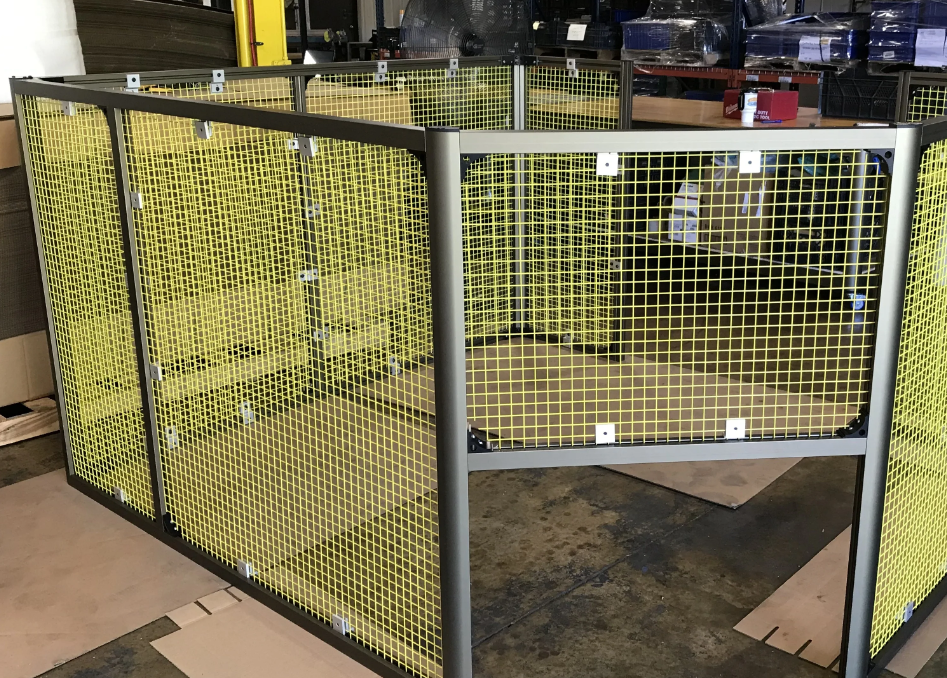 Why AngleLock Industrial Metal Cabinets & Enclosures?
To support their growth and production goals, many industries and products require customized, highly engineered structural framing systems. And because they protect critical equipment, these enclosure designs must offer 100% long-term predictability.
We're far more than just a machine enclosure manufacturer. … Imagine what we can do for your application:
Automation machinery enclosures – enduring protection so your line is truly "set it and forget it"
Industrial – higher corrosion resistance and repurposability vs. steel enclosures means an expanded useful life
Aerospace & defense – downtime isn't an option in the air or overseas!
Endless Possibilities
Our patented connection system reimagines the roles of brackets and angled bolts, creating mechanically locking joints that optimize profile strength.
This allows your heavy-duty cabinet or enclosure to stay heavy-duty – in perfect alignment, even in high-vibration applications.
We can fine-tune your industrial machine enclosure to optimize for strength only where you need it – while balancing cost and user-friendliness.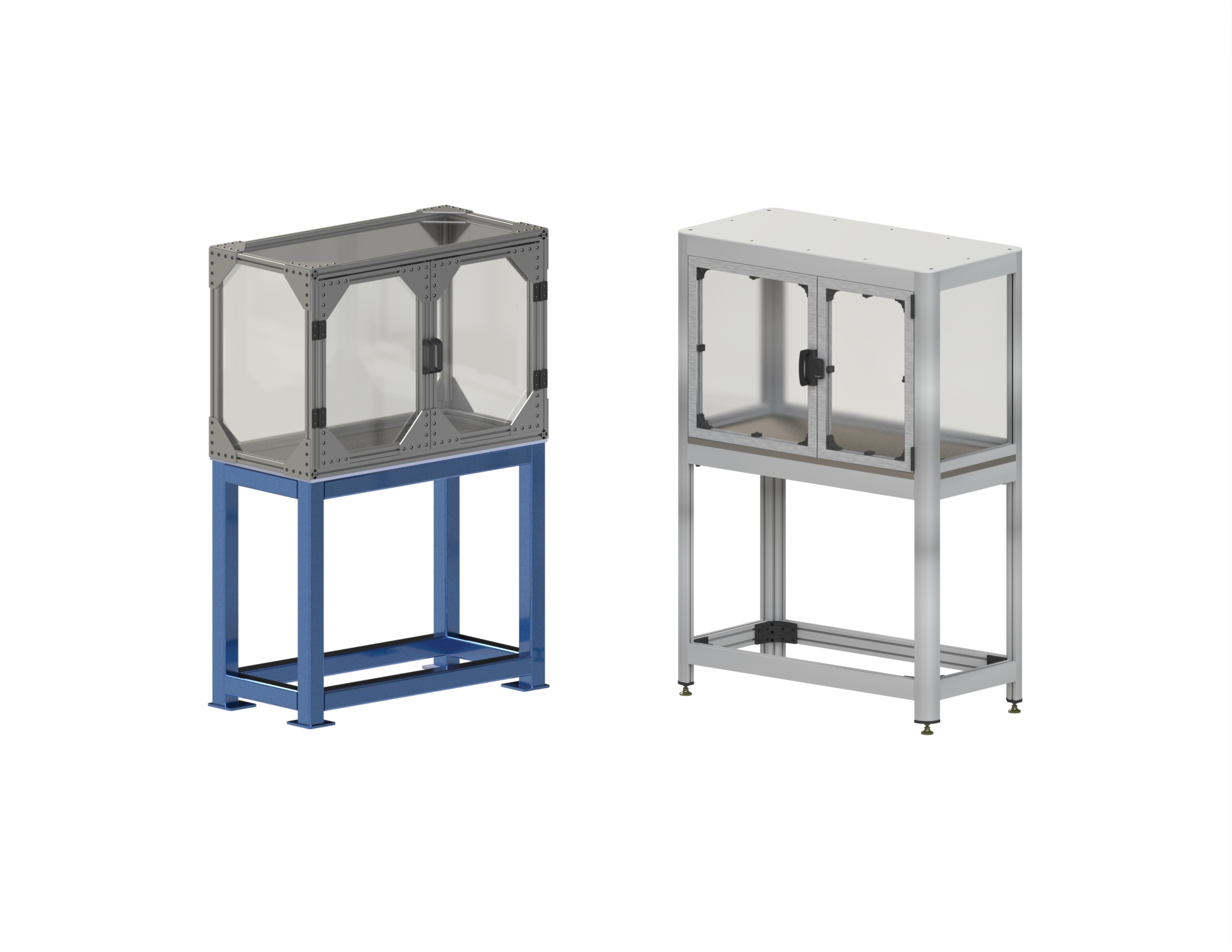 Lasts for Decades
Imagine this: doors that never sag.
Many manufacturers claim to offer heavy-duty enclosures. However, even an "industrial, heavy-duty welded steel cabinet" will corrode in harsh conditions. And you know you can't count on loosey-goosey T-slot frames for long.
AngleLock's self-aligning brackets ensure true stability, eliminating maintenance and downtime.
Angled bolts and high-strength brackets prevent misalignment and failure
Architectural-grade anodizing protects against dings, corrosion, and UV radiation
Streamline Your Assembly
AngleLock systems are far more forgiving than permanent steel weldments. Whether you planned 1 day or 1 year in advance, you can easily modify your structure with snap-on components.
Assembly is a one-person job, and is 30-50% faster than T-slot assembly.
We can even directly connect your enclosure to the machine base for better aesthetics and accessibility. Or, save yourself lead time and hassle by letting us convert your base, guarding, and enclosure into a single structural system.