Industrial Carts: Heavy-Duty Material Handling
Industrial metal carts are a durable, reliable time-saver for handling and storing materials and equipment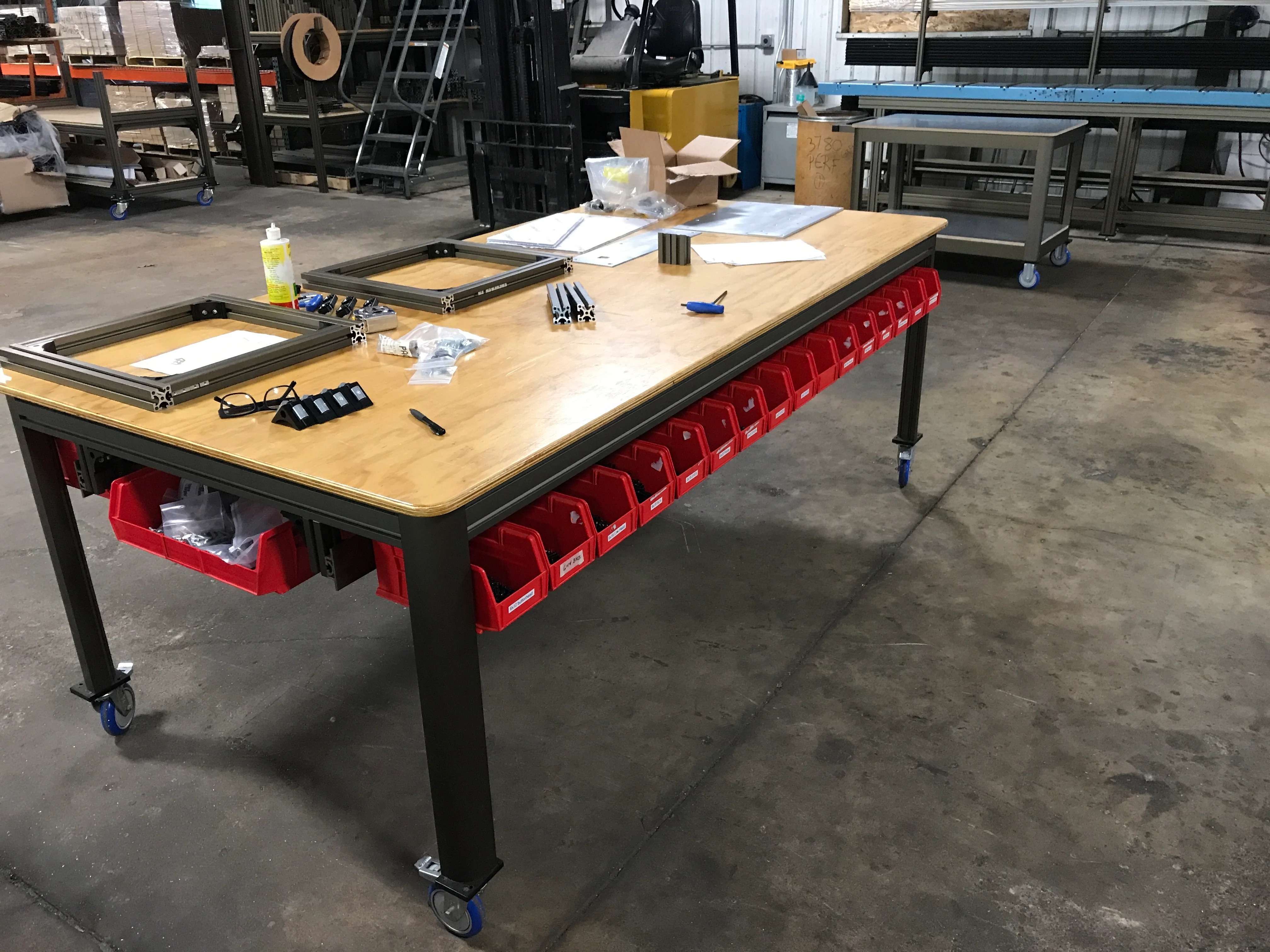 The difference in AngleLock carts is their outstanding service life in even your most rugged applications.
Our aluminum profiles and connectors use totally different technology from T-slots, offering long-term stability and a maintenance-free life. And because aluminum framing is modular, you can easily add handles, shelves, and more to your cart as your material handling needs evolve.
From docking carts to mobile robot stands, see what value an AngleLock-grade design can do for your operational efficiency:
What Makes a Material Handling Cart AngleLock-Grade?
AngleLock produces material handling and other industrial carts for:
Manufacturing
Medical
Automation
Unique applications (just ask!)
Manufacturing
Medical
Automation
Unique applications (just ask!)
These are custom, highly engineered solutions. Our goal is for you to never tighten a fastener again.
Manufacturing
Medical
Automation
Unique applications (just ask!)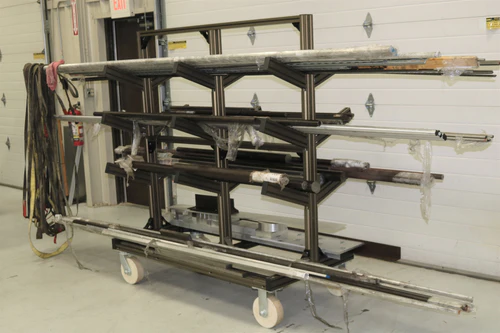 Our patented fastening system creates mechanically locked joints, optimizing the strength of each profile. This allows your heavy-duty cart to stay heavy-duty – in perfect alignment, no matter how often you move or reassemble it.
Because aluminum carts have a higher strength-weight ratio than steel carts, AngleLock designs offer comparable or superior strength. Despite this, they remain light enough to move and assemble easily.
Many T-slot extrusion and welded steel structure manufacturers claim to offer "heavy-duty industrial carts," yet they corrode or fall apart over time. AngleLock eliminates maintenance and downtime in two ways:
Angled bolts and high-strength brackets self-align during movement, preventing loosening and failure inevitable with T-slot carts.
Architectural-grade anodizing protects your utility cart from the scratches, corrosion and UV fading common in steel framing.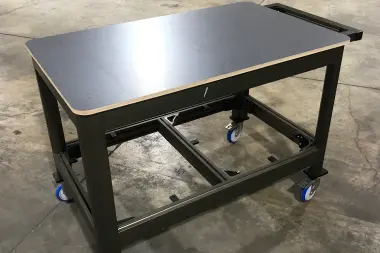 You'll only need one person and a simple tool for mobile cart assembly. Components are lightweight and snap on quickly, with no sharp edges. Customers have reported 50% decreases in assembly time by moving to AngleLock.
Even better, you can customize your cart later with snap-on components to meet changing operational needs. This highly modular framing allows for effortless repurposing, extending its lifetime value.
Industrial Cart Applications – Material Handling & More
Your operation deserves equipment with best-in-class strength, usability, and durability. AngleLock is making that happen for a growing number of industries and products: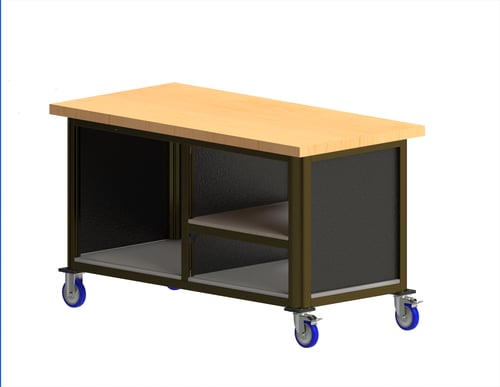 Docking Carts & Material Transport
AngleLock builds heavy-duty industrial:
AngleLock builds heavy-duty industrial:
Trolleys
Dollies
Bonded connections offer strength and performance never before seen in aluminum-framed structures. AngleLock systems are perfect for carrying large loads while keeping the device itself lightweight for easy heavy-duty material transport.
The higher-quality anodized finish ensures your warehouse cart is protected too, even at outdoor loading stations.
Robotics & Automation
Mobile robot stands and mounts should add time to your day, not downtime. AngleLock's automation assemblies are not only sturdy, but also light and energy-efficient.
These modular transports are perfect for industrial environments where agility is key. Varying the height setup is absurdly simple.
AngleLock carts – and the valuable equipment on board – stay precise for years, keeping your line running hassle-free.
Workstations on Wheels
AngleLock assemblies don't just look better than T-slots – they also work better in dynamic applications. Jostling and vibration actually tightens their connections, making for ideal:
Industrial computer workstation carts
Tooling carts
Air compressor carts
After initial assembly, you can easily customize AngleLock carts for different workflows, or even different work shifts. IT carts and other transports with on-board power can particularly boost your production rate.
Featured Product: Welding Stand
Our Angle-Lock technology enables assemblies to stay in perfect alignment in both static and dynamic situations.