Modular Industrial Workstations – Tables, Desks, & Benches
Your teams, whether human or robotic, deserve an efficient, safe working environment. And the better they can do their job, the less time and money are spent on fixing what's broken. AngleLock helps you build industrial workstations with outstanding service life in applications that demand durability and adaptability. The connections in our aluminum system use totally different technology from T-slot frames, offering long-term stability and zero maintenance. And because our patented solution is more modular than steel framing, you can easily add features or extend existing elements. From modular workbenches to industrial metal tables, learn how AngleLock lowers your total cost of ownership: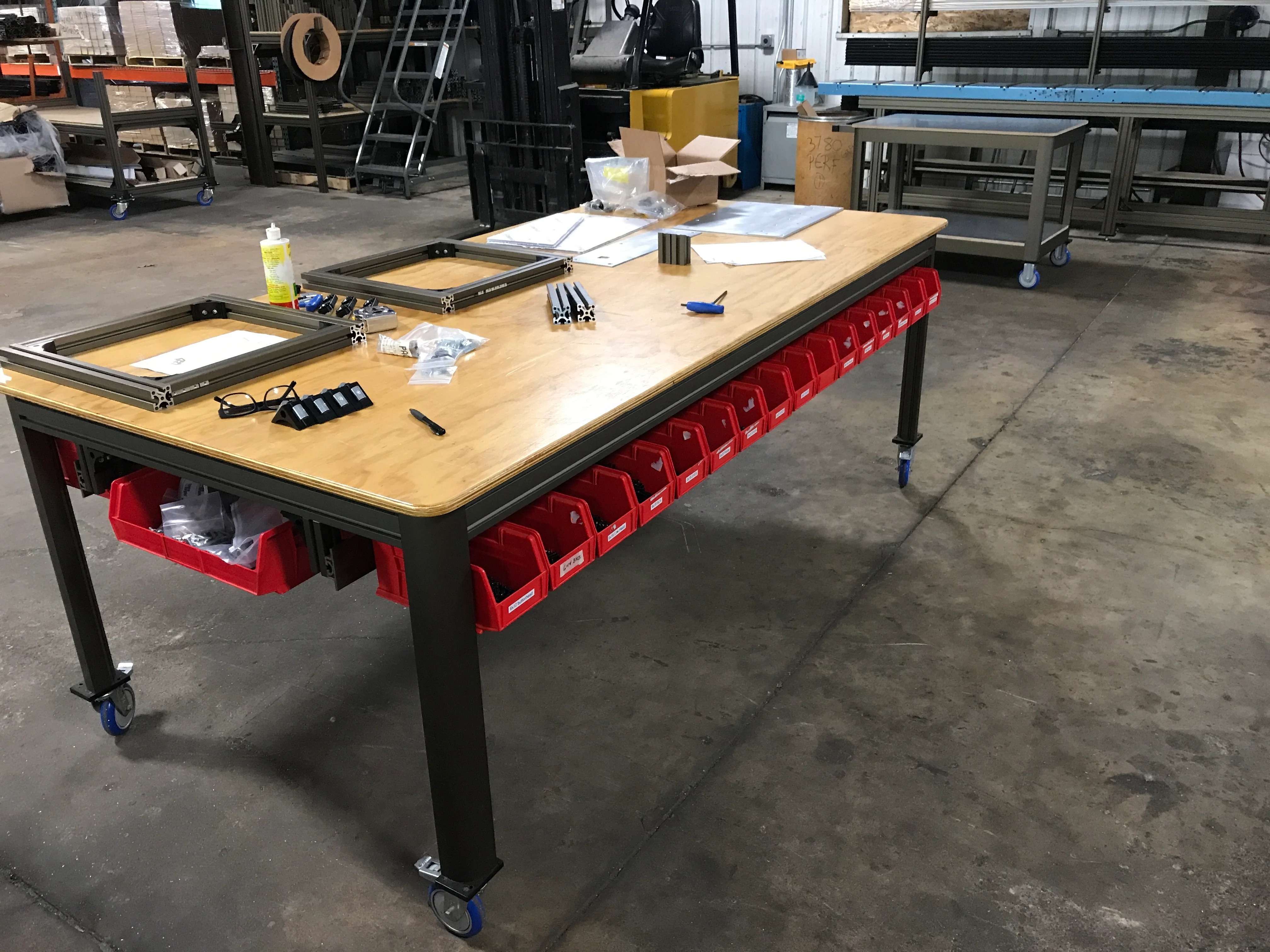 Why AngleLock for Industrial & Office Workstations?
Work environments change over time. Traditional "modular" workstation manufacturers don't create products that respect your time or long-term budget.
AngleLock industrial framing reduces the hassle of steel and T-slot frames:
No expensive welding or removing old weldments
Connect & reconnect with instant precision
Mistake-proof and innovation-friendly, AngleLock lets you repurpose as much as you need. Assembly and teardown is 30-50% faster, ensuring you can adapt on the fly.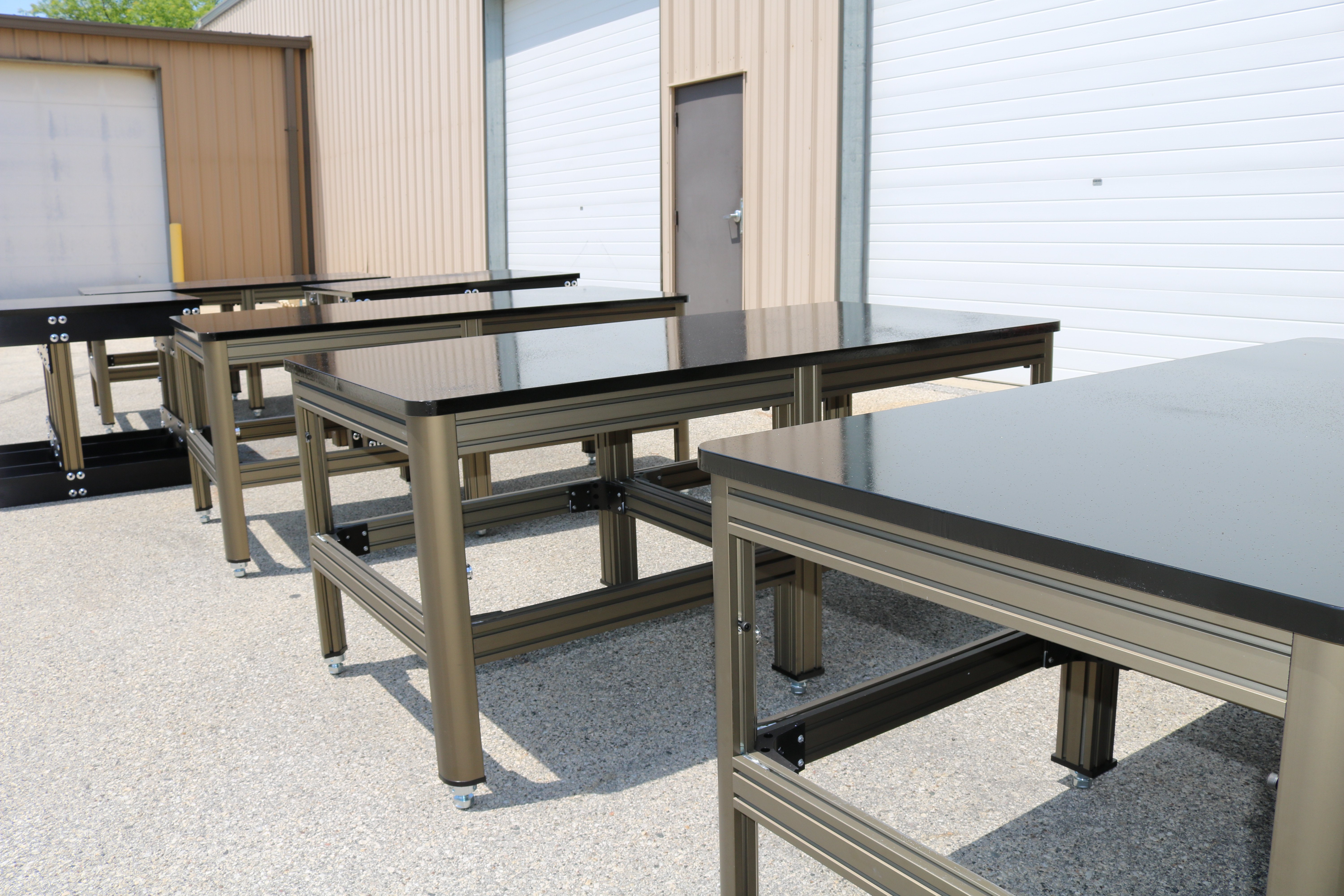 Workstation structures can bring value down to the individual bracket.
No downtime

from safety issues or part replacement

No maintenance

to restore sagging connections or rusted profiles
Every AngleLock component is built to outlast T-slots by years – the self-aligning system actually tightens over time. Architectural-grade anodized aluminum keeps the product looking great and corrosion-free (unlike steel frames).
You'll never have to tighten a fastener again.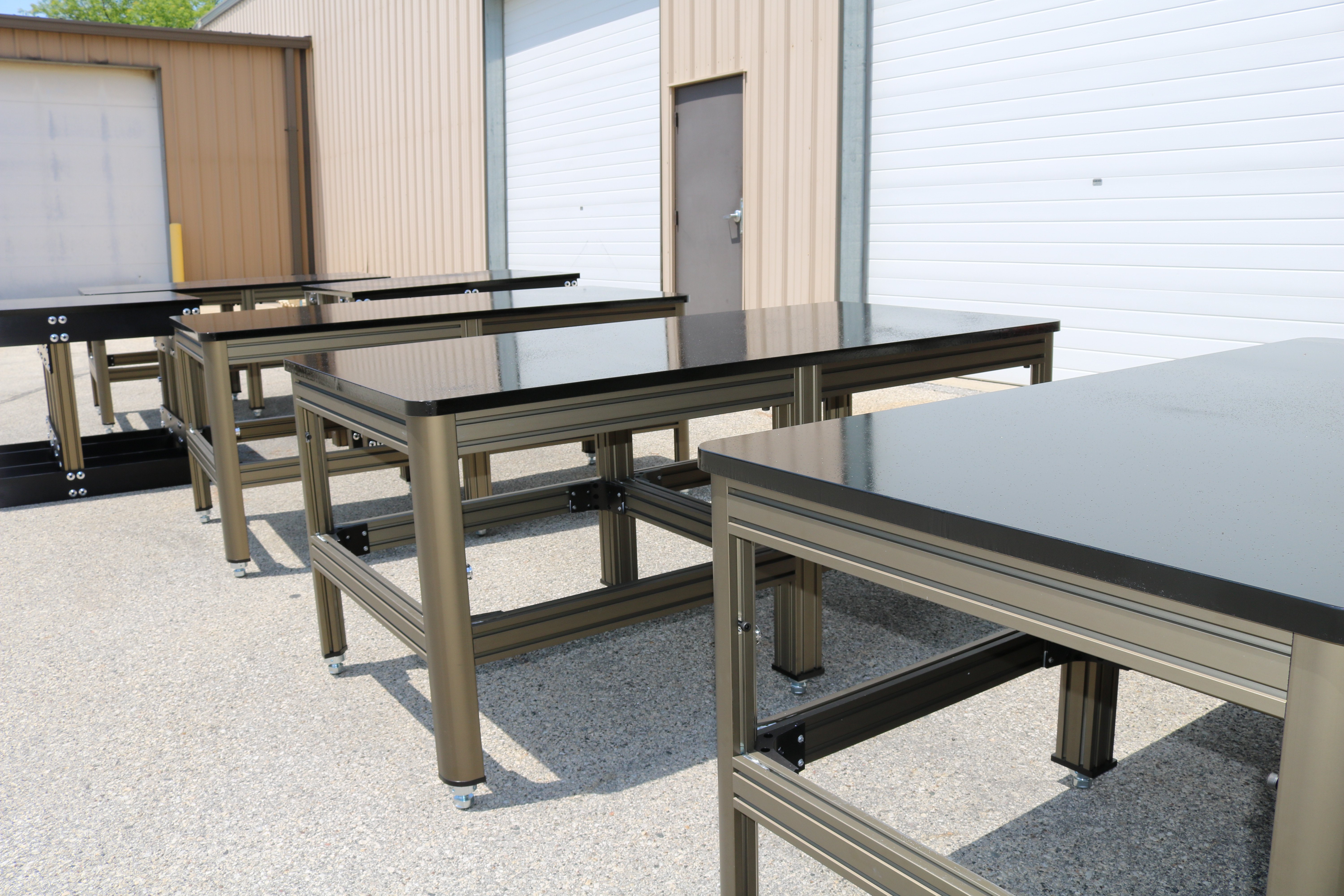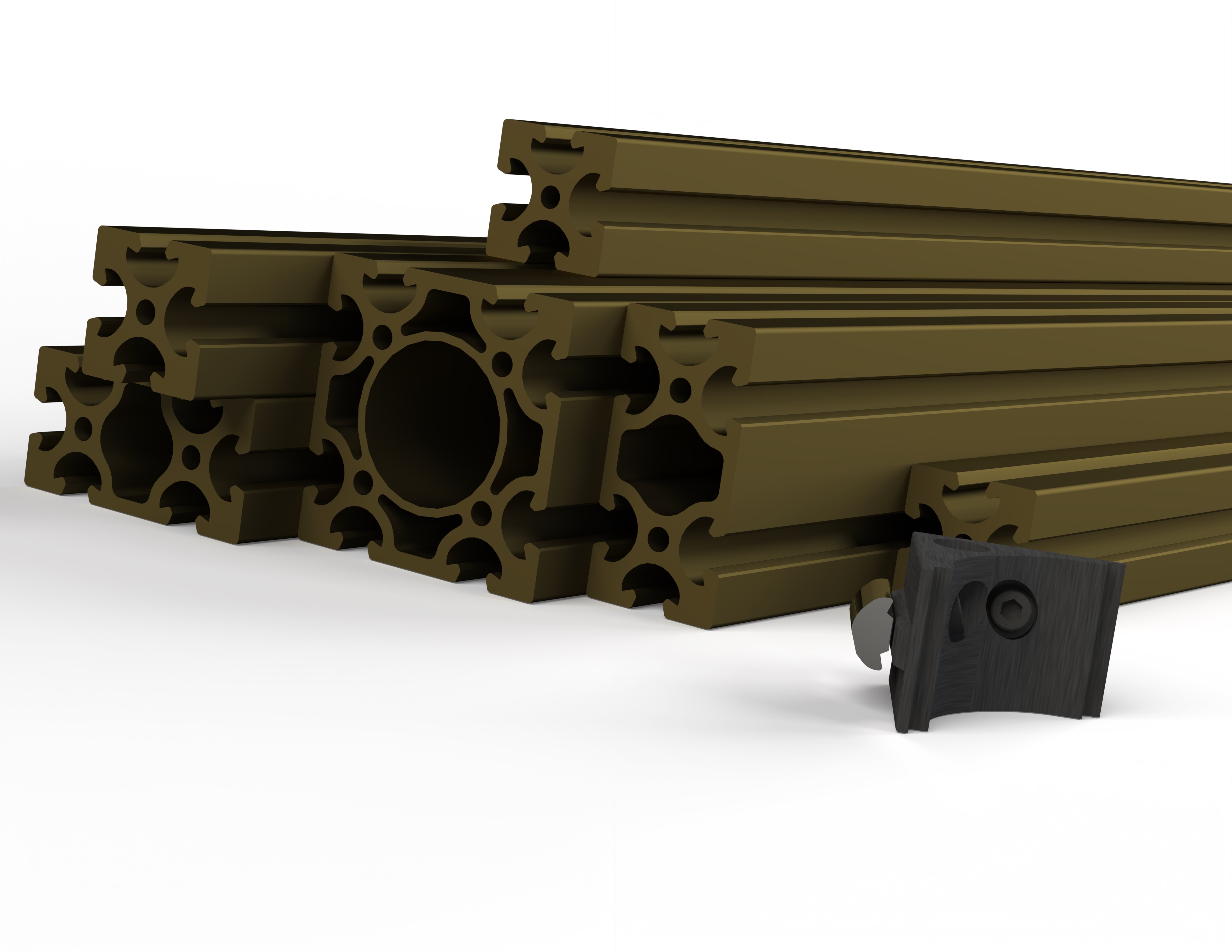 High-strength brackets and mechanically locking joints help aluminum far outperform its reputation, while remaining far lighter than steel. The one-of-a-kind connection system allows for custom, highly engineered solutions to optimize profile strength to your application.
Because AngleLock connections keep pace with steel frames in rigidness, you can use fewer brackets and cross-braces than with T-slots. Create a sleeker design while paying for fewer components!
Applications – Factory, Mobile, & Ergonomic Workstations
AngleLock offers the most value to industries in search of a customized, innovative solution – not just the cheapest up-front.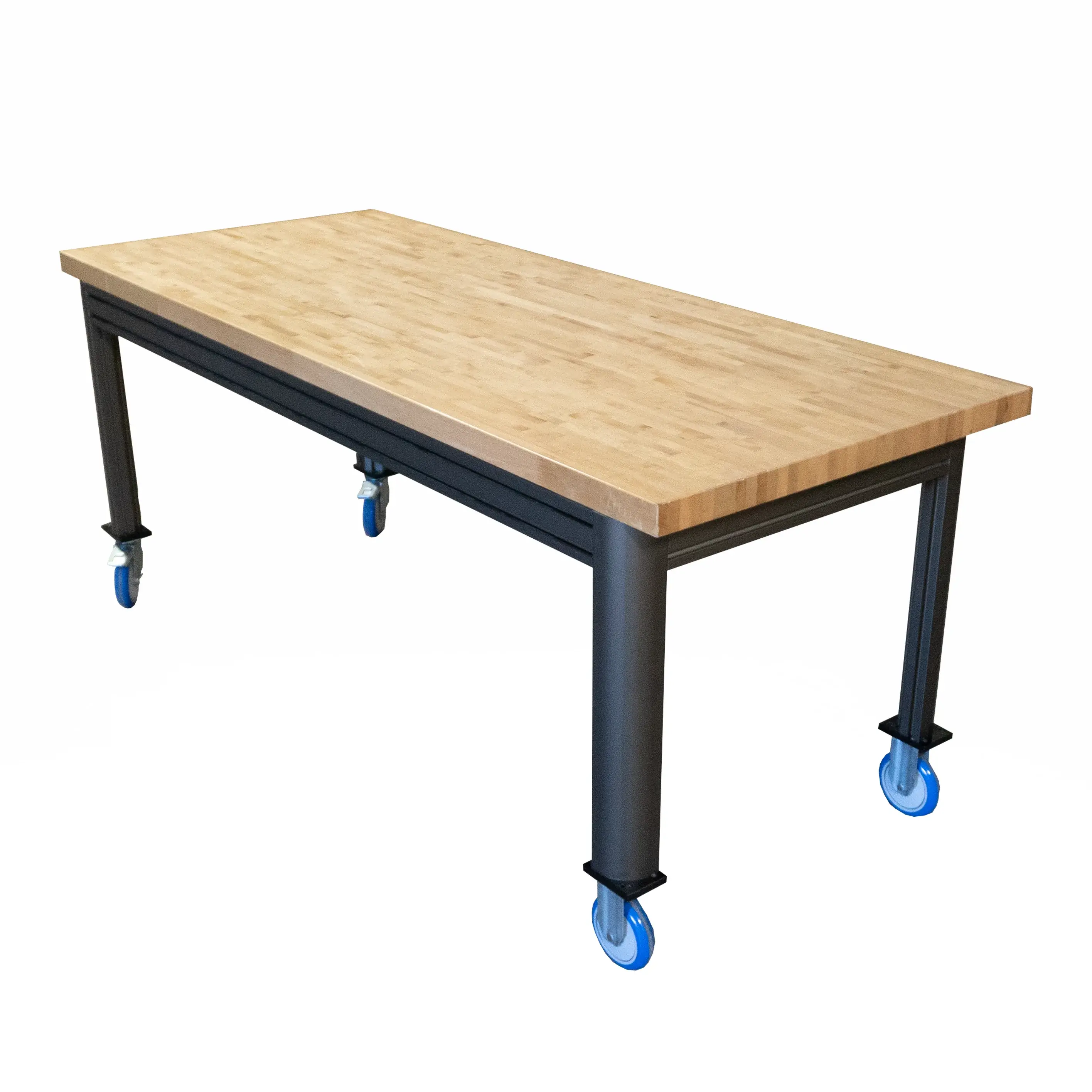 Manufacturing & Automation
Technology is supposed to make factories faster. Yet many manufacturing workstations come with built-in downtime.
AngleLock framing empowers you to build durable structures you can adapt for years:
Workbenches – heavy-duty industrial use

Automatic lift legs – adjustable height

Tables & desks – extendable length
Even in dynamic applications, AngleLock connections maintain the precision crucial to sensors, jigs, and mounts. Humans don't have to stop the line to realign or replace failing parts.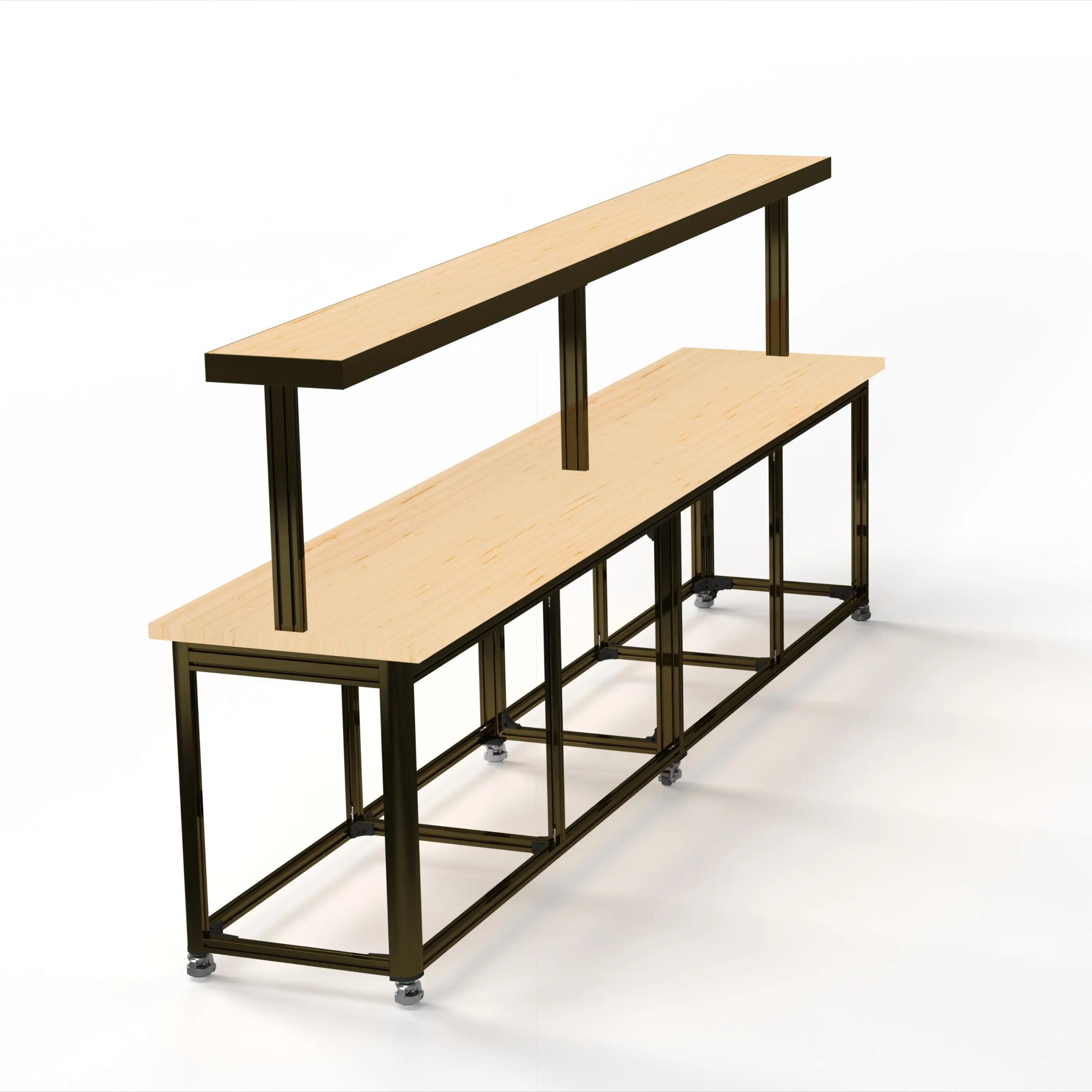 Material Handling & Packaging
Since transport and packing are all about efficiency, every aluminum framing component we make is adjustable and repurposable:
Flow rack workstations

Packaging & packing table workstations

Material handling workbenches
For example, adjustable prep-and-pack workstations can support multiple shifts of employees with varying heights and duties. You can even retrofit existing builds for extra value.
Perhaps best of all, setup and teardown often take minutes, where T-slot assembly takes 60+ minutes.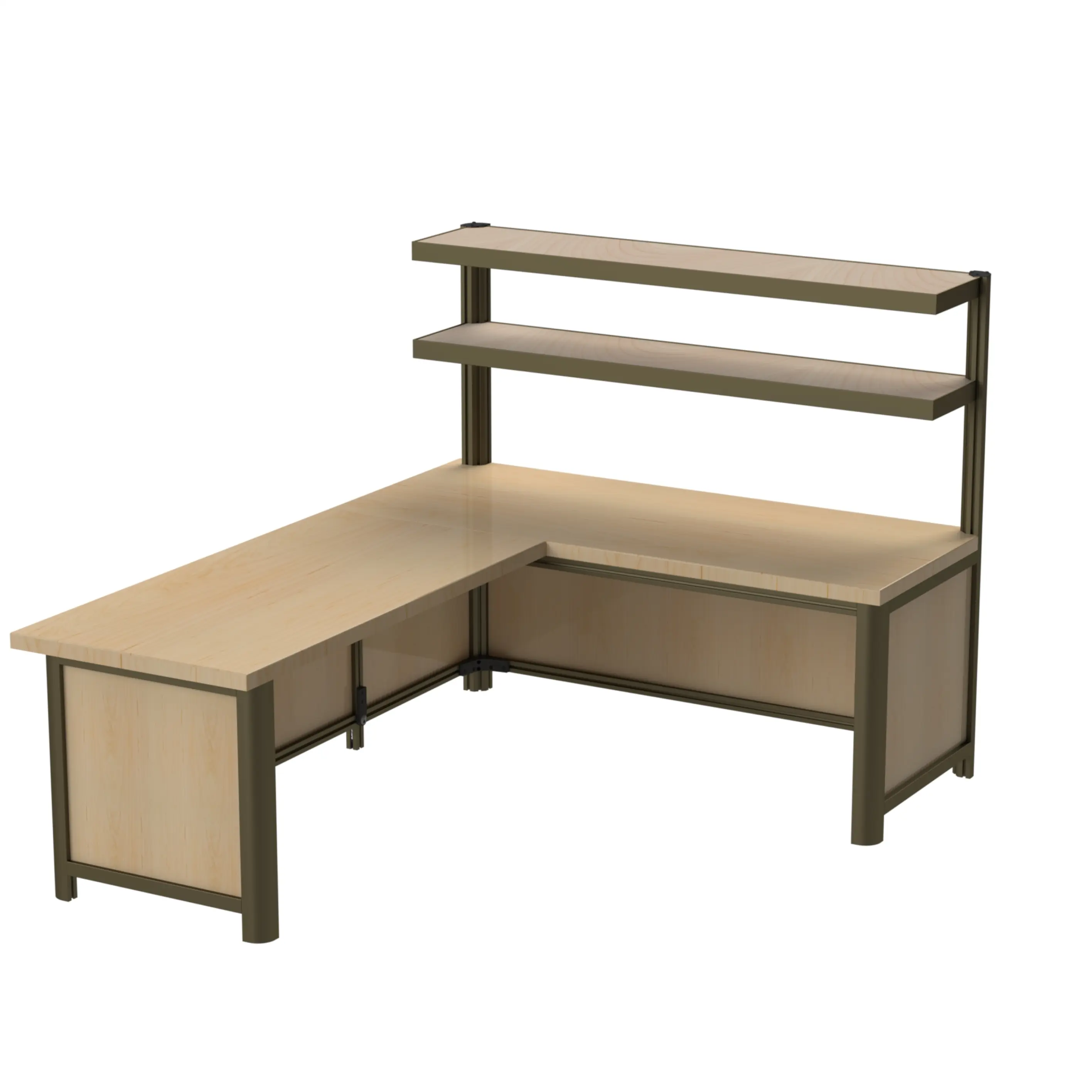 Any flat surface, AngleLock can improve:
Ergonomic workstation desks & benches

Modular workplace walls

Industrial mobile computer workstations & carts

Modular aluminum furniture
Because AngleLock workstations are both heavy-duty and modular, you can successfully build an office environment that's either temporary or permanent. If plans or needs change, you can disassemble, move, and reassemble the lightweight, snap-on parts with ease.