Machine Bases: Industrial, Heavy-Duty Aluminum Frames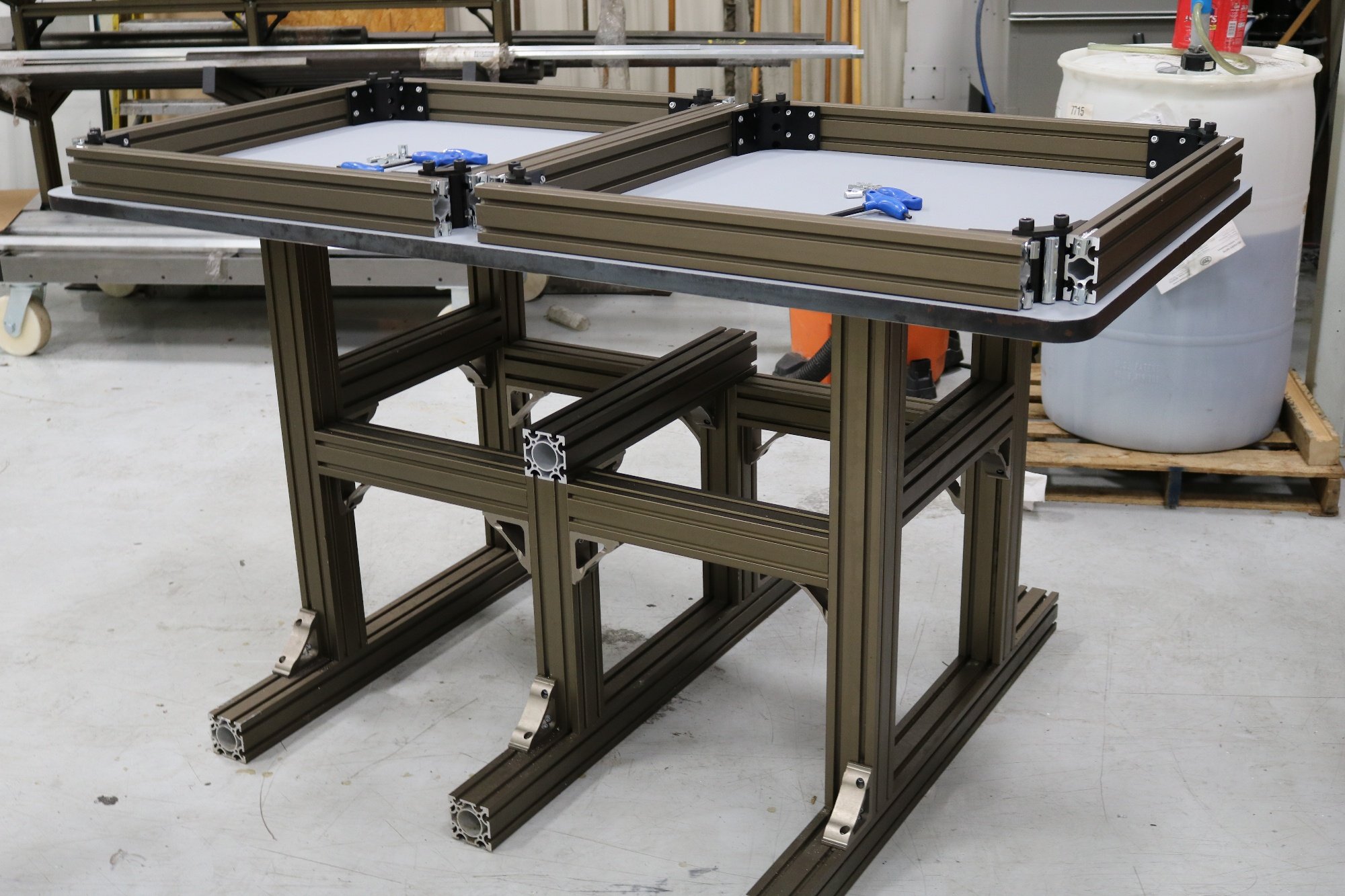 Your machines are the heart of your operation. That heart needs a strong foundation that can grow right alongside your facility.
AngleLock's industrial machine bases use modular aluminum frames and a patented, self-aligning connection system unlike any other you've seen:
More adjustable than steel machine bases
More stable than T-slot machine bases
Why AngleLock for Machine Bases?
Industrial settings often call for custom, highly engineered structural support.
AngleLock combines the modularity of T-slots with the rigidity of steel to create the ultimate investment into a safer, more productive facility:
Never tighten a T-slot fastener again.
We use high-strength brackets, angled bolts, and exclusive engineering to ensure your assembly is precisely aligned for years. AngleLock-supported doors never sag, and level tops and parallel planes are easy to achieve.
AngleLock is so reliable that you can reduce the bracketing and framework in your design, lowering its cost.
Unlike corrosion-prone steel, AngleLock's architectural-grade anodized parts don't release particles or rust that compromise clean environments and sensitive machines.
AngleLock modular framing reduces the hassle of welded steel and extruded T-slot framing:
No expensive welding of new parts or cutting out old parts

Connect & reconnect with instant precision
Assembly and teardown is about 50% faster.
Have you been building machines with an adjustable enclosure and a welded, immovable base? Use AngleLock to create a fully adjustable mounting plate and single-piece assembly.
Even well-intentioned employees slip into bad habits, like ignoring a misaligned safety latch on an enclosure door.
AngleLock's efficient design lasts many years longer than T-slots, and doesn't put your employees and expensive machines at risk. The aluminum components don't loosen or fail, and they're lighter to work with than steel.
The reduced bracketry and cross-bracing also improves visibility and access.
Machinery Base & Frame Applications
You need a solution specially built for high-speed, high-stakes, and sensitive applications. AngleLock is the only solution of its kind for many industries:
Manufacturing & automation
Electronics
Medical & science
Aerospace & defense
Architectural
Events & recreation …
… And just about any other industry – use your imagination! Some think this is true with traditional T-slots too, but T-slots lack the engineering to support these applications.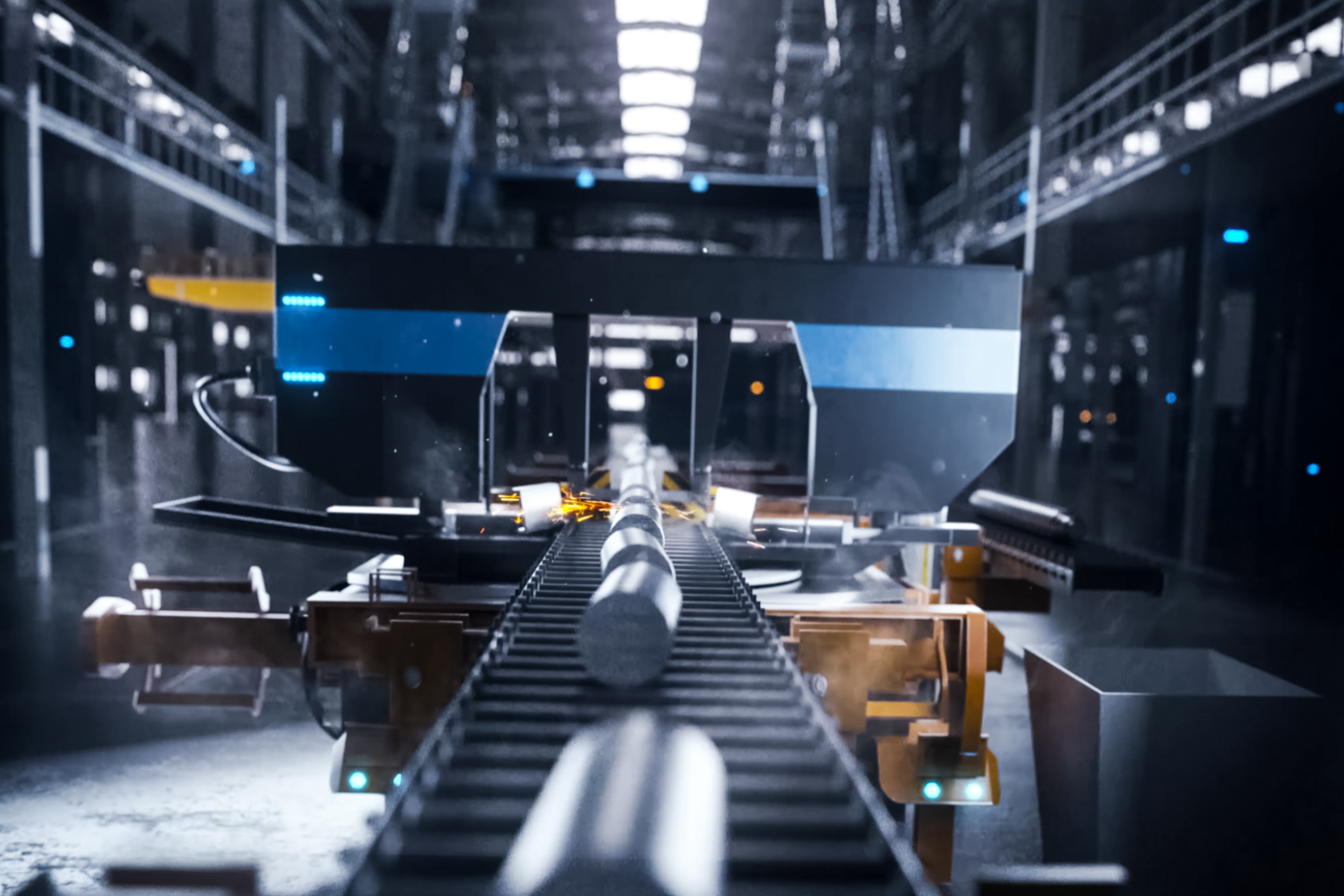 Enclosures & Manufacturing
Typical automation enclosures combine a steel base with T-slot guarding. AngleLock integrates the machine base and guarding, providing benefits not available elsewhere.
Stability & strength – fewer connections needed, thus fewer points of failure

Lower cost – base and enclosure share components

Fast delivery – requires just one manufacturer
From the mounting plate to the top, give your CNC or similar machine frame a seamless look with performance to match.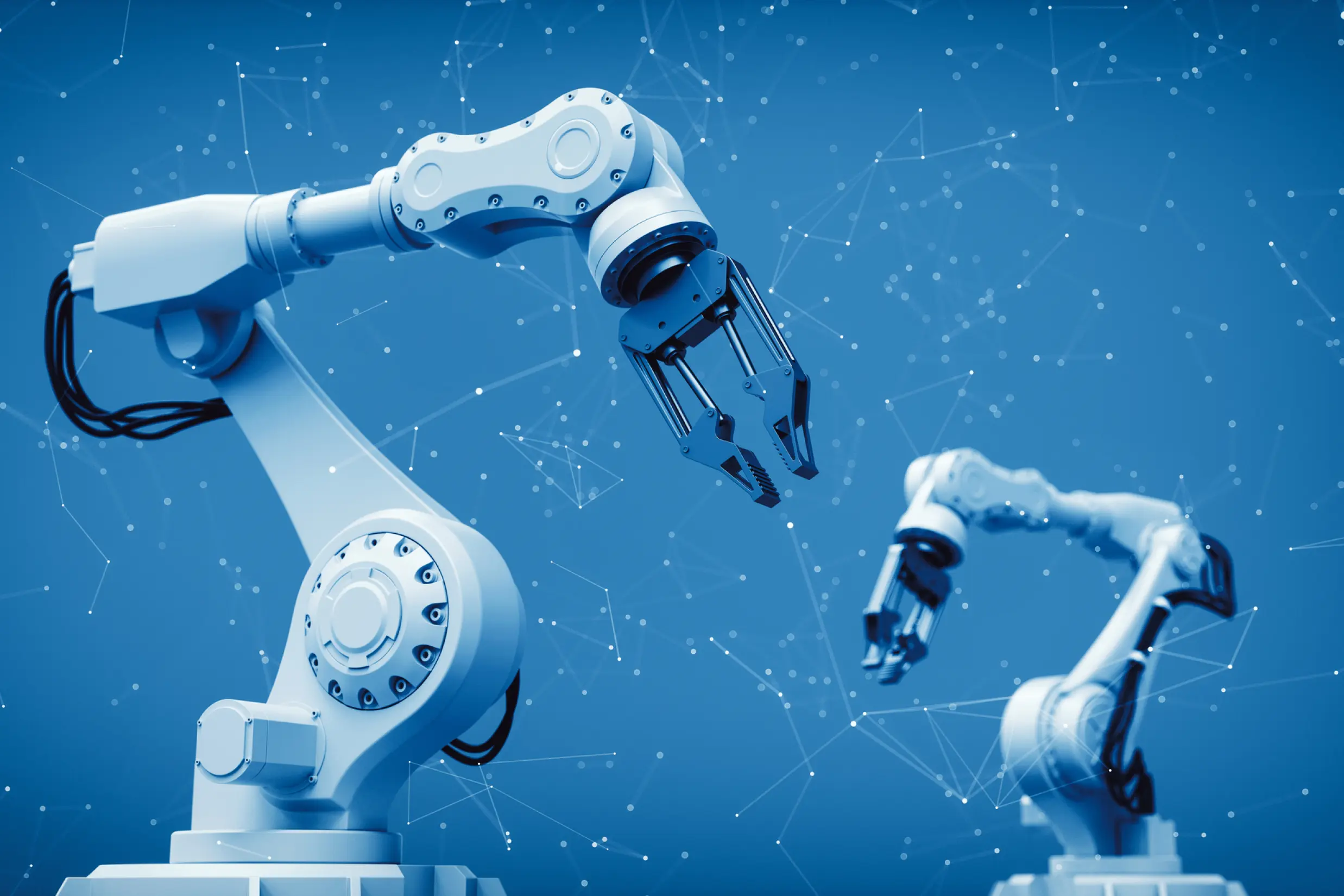 Automation
Automation exists to be time- and cost-efficient, yet traditional machine frame designs are anything but.
AngleLock adds reliability to:
Robotic arm mounts

Mobile machine pedestals & stands

Guarding equipment
Even in applications with vibration, AngleLock connections maintain the precision crucial to sensors, jigs, mounts, and safety features. Humans don't have to step in to realign or replace failing parts, meaning your automation stays automatic.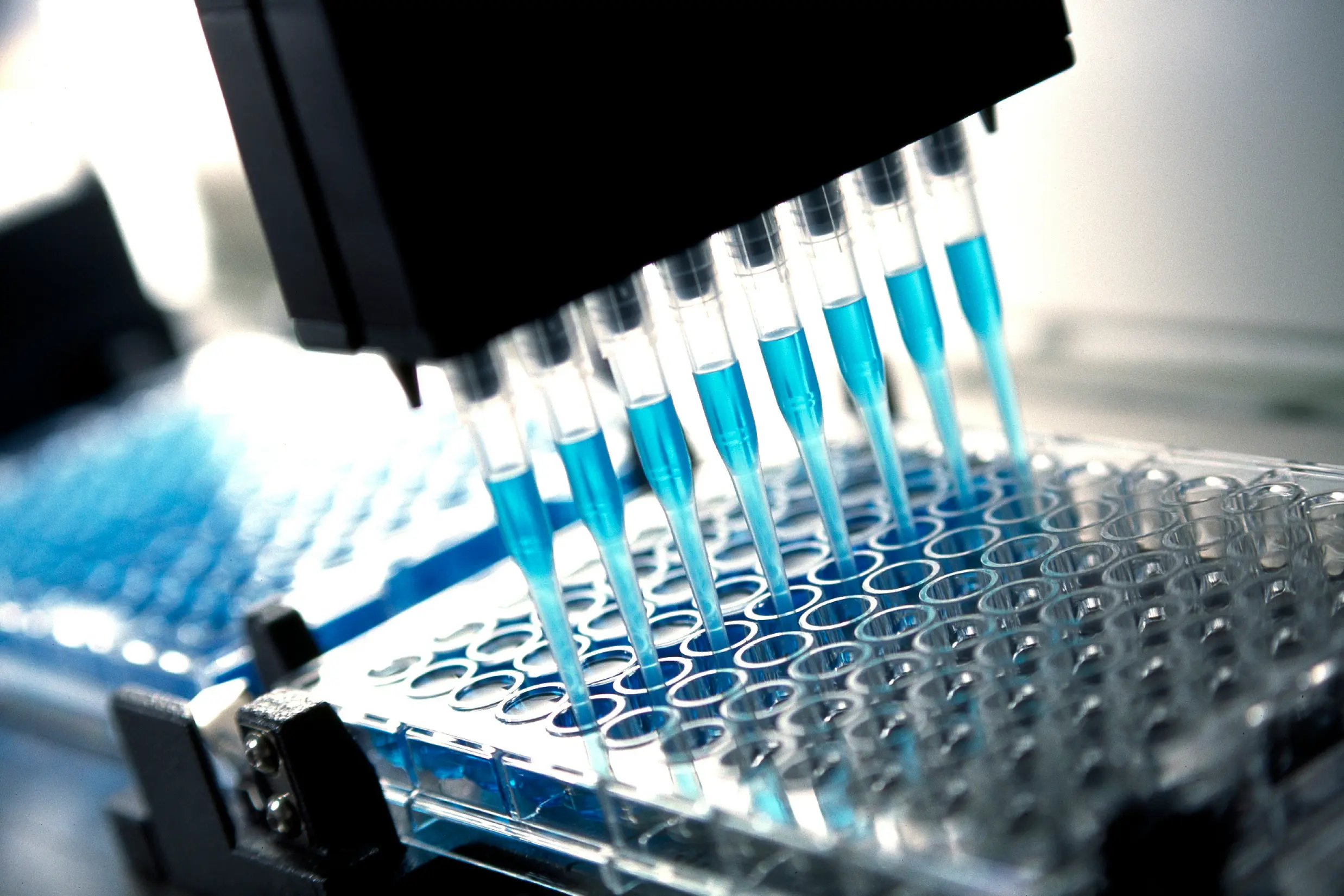 Mission-Critical Use
When a cheap fix isn't enough to meet safety and quality requirements, steel and especially T-slot bases may not be enough.
AngleLock is built for jobs where failure isn't an option:
Medical & science

Electronics

Cleanrooms
AngleLock offers a precise, stable, and lightweight solution, particularly for equipment you want to elevate off the ground. The components' anodized aluminum finish minimizes contaminating particles entering the air.