Industrial Product Design With AngleLock Aluminum Structural Framing
Are your crossmembers a tangled mess? Have your past attempts at a T-slot aluminum extrusion frame failed years earlier than you hoped?
We know exactly how to solve an underperforming industrial structural system.
AngleLock's patented system merges the best qualities of welded steel and T-slot aluminum. By integrating AngleLock's self-aligning connectors into your new or current design, you'll gain the modularity of T-slots and the stiffness of a weld.
Existing designs – We can easily translate 80/20 or steel frame designs into AngleLock using your existing designs. Just send us a file and dimensions, and we'll turn it around quickly.
New designs – Share your conceptual design. We'll identify potential points of failure and opportunities to enhance function, reduce assembly complexity, and suggest high-performance materials and connectors you weren't aware of.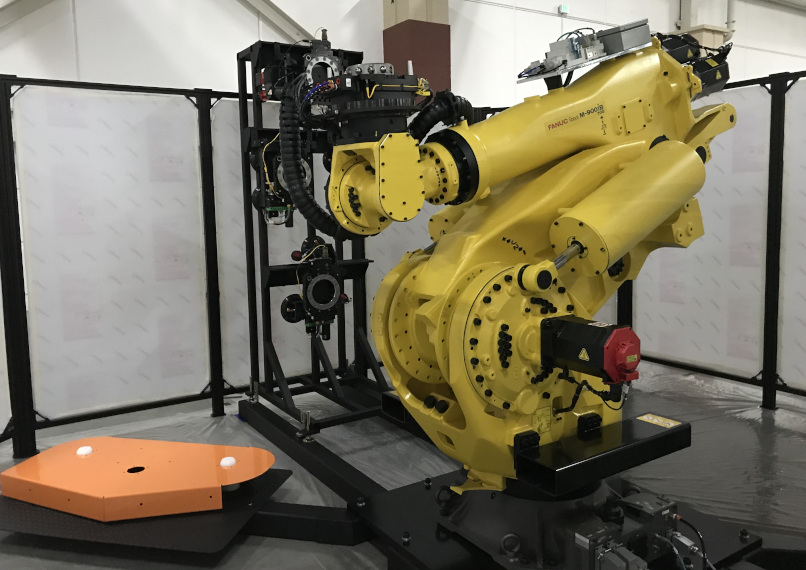 Optimize Assembly Strength
Achieve a custom strength configuration, optimized to your exact needs.
Our patented technology's "zero clearance" concept means every joint on your assembly becomes a mechanical bond.
We've improved strength in a stunning variety of applications, including:
Integrated automation enclosures & cabinets

Robotic arm base design
Custom trade show booth design
Industrial workstations
Many more – just ask
By using our proprietary engineering and high-strength brackets, we ensure your assembly is powerful in all the right places. This means you can scale back on crossmember supports, saving money and improving sight lines.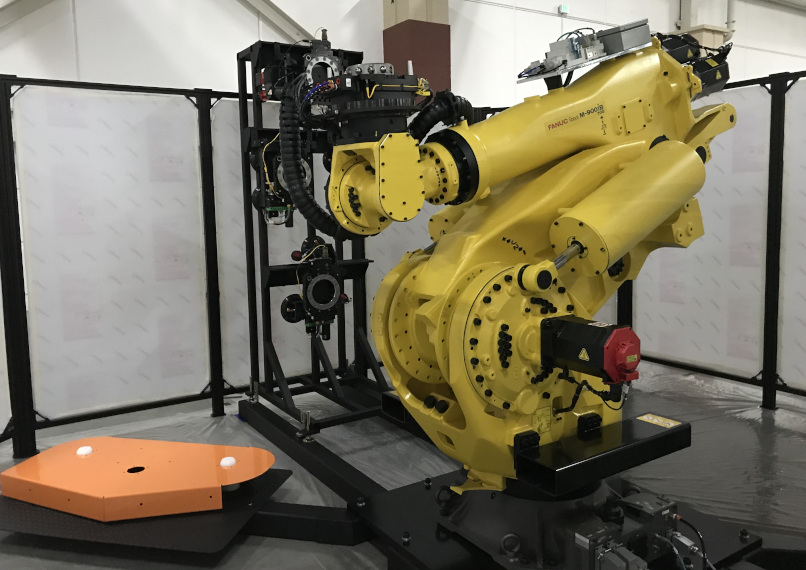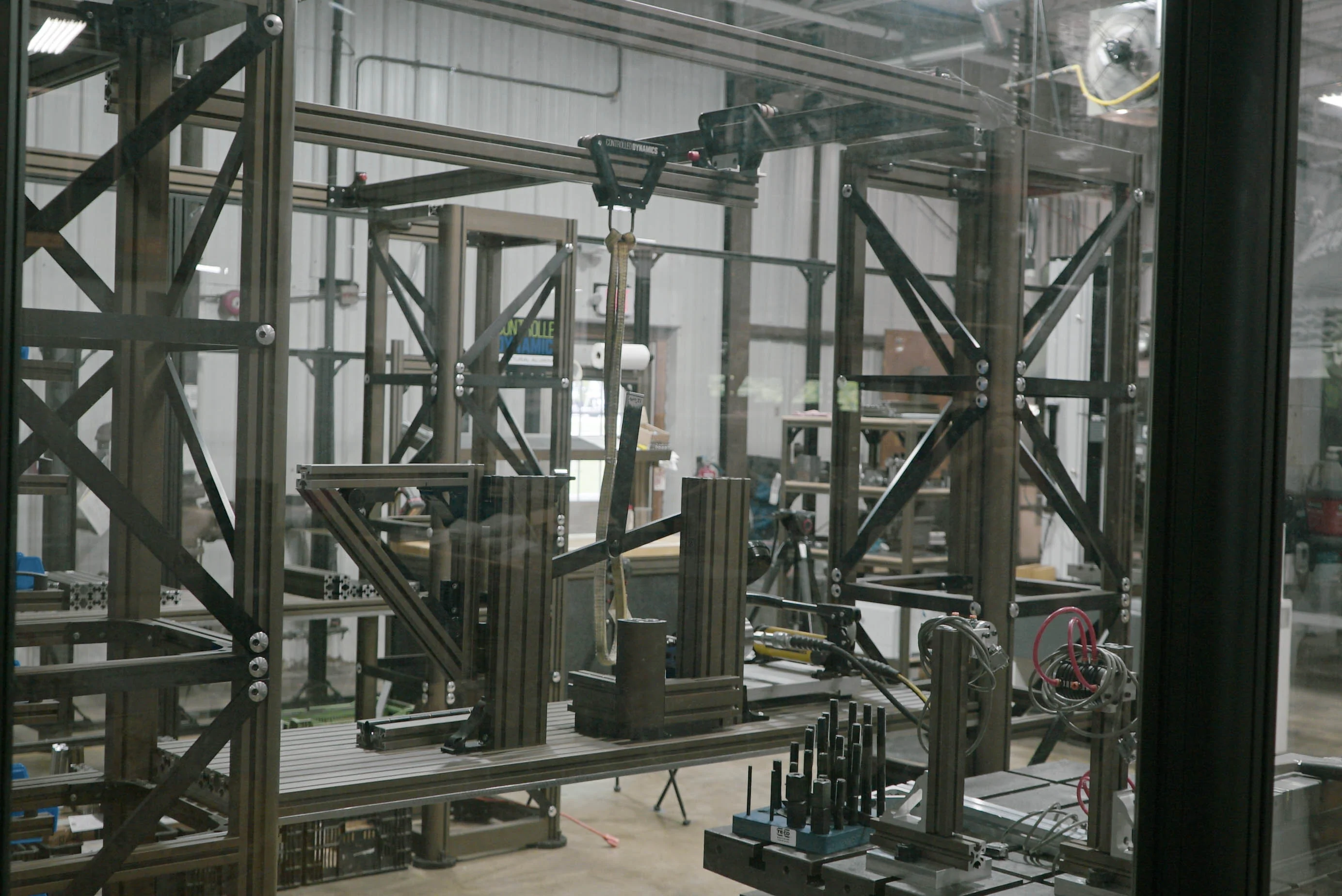 Extend Useful Life
Our prototype is the competition's final product.
T-slots introduce too much variation to be predictable. Even steel has design challenges, as every weld is different.
AngleLock is as rigid as steel and enables uniform connections that tighten over time. Because of this reliability, we can predict your structure's performance with FEA (finite element analysis).
We've had customers order temporary trial versions of fixtures and end up using them permanently. That's how reliable AngleLock is – even in applications with heavy vibration and shock loading.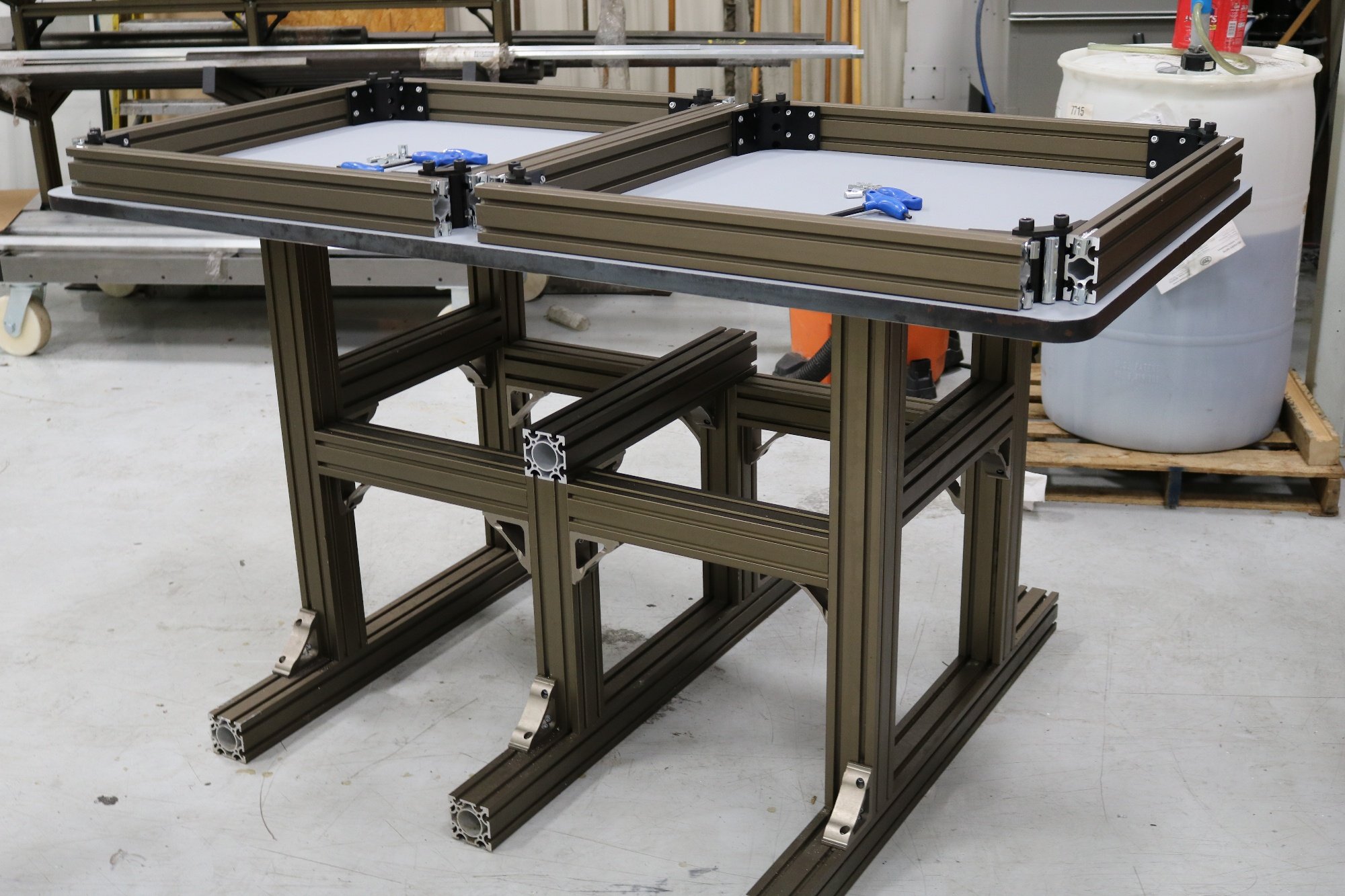 Add Adjustability
With adjustable angle brackets and other features, we can add flexibility to components that were once static and heavy.
For example: Have you ever built a machine with an adjustable enclosure and a welded, immobile base? AngleLock can create a fully adjustable mounting plate and single-piece assembly.
AngleLock's aluminum extrusion designs are inherently about 50% faster to set up vs. T-slots, and often weeks faster than welded steel frames. This modular structural design allows you to reuse and repurpose without downtime. We can leave room for your custom machine design build to grow if you want to add modifications later.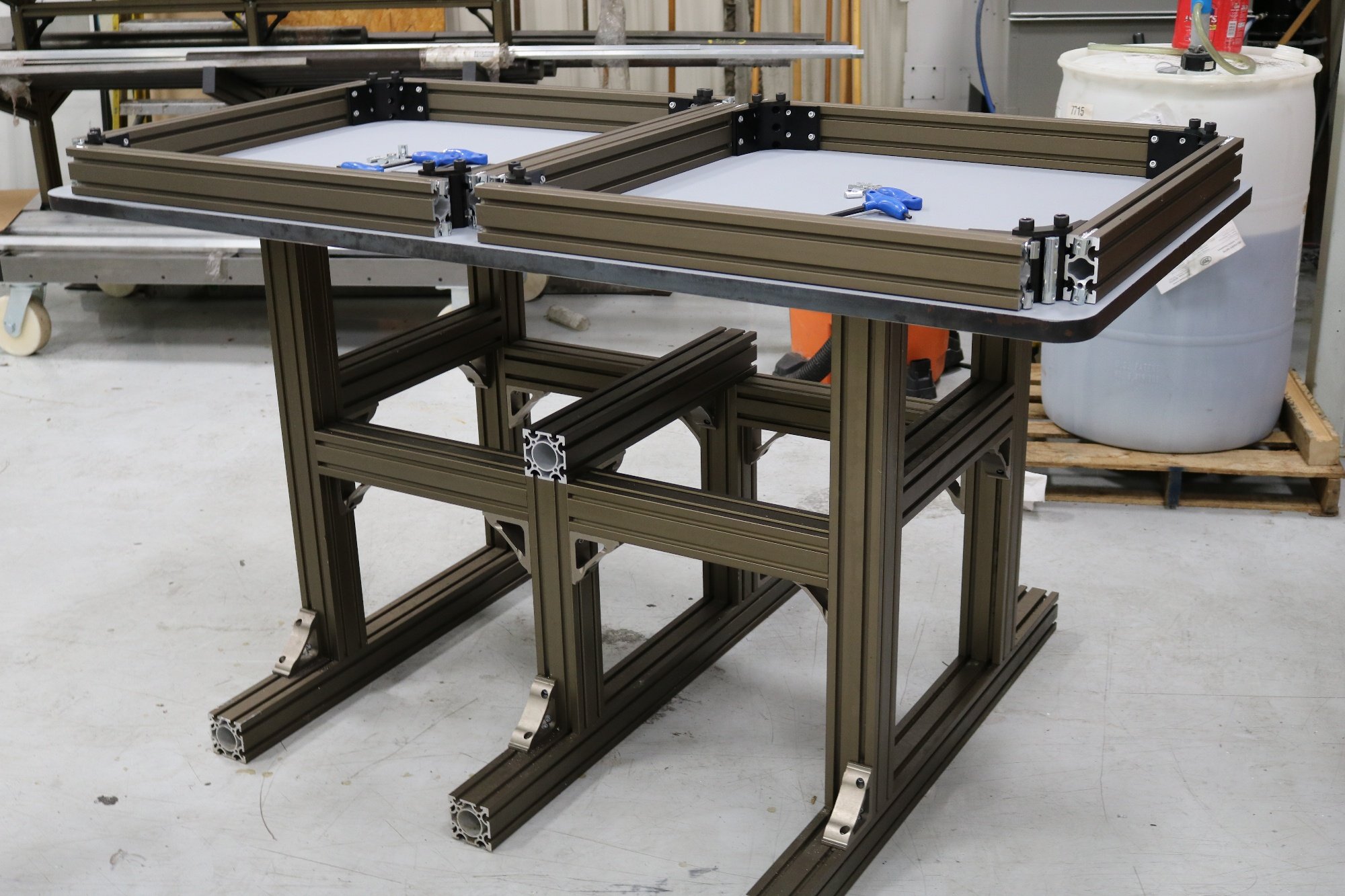 Building With Aluminum Extrusion – Industrial Product Design Guide
While we're not a design house and our scope stops at AngleLock, we have decades of knowledge to pass on regarding aluminum frame design.
Keep the tips below in mind as you review your modular structural system.
Remember Your Application
Does your current T-slot framing assembly loosen and weaken every time it's jostled? It may be time for an engineered design change.
AngleLock is meant for use in the design of structures and foundations for vibrating machines. In static, light-duty applications, you may be able to get by with a cheaper T-slot solution.
Mobility is another important application-specific variable. If your design will be mobile (i.e. robot bases), place the heaviest parts as close to the floor as possible for optimal stability. Converting your design to all-aluminum can alleviate weight concerns (while staying strong enough to support heavy-duty loads).
Can You Consolidate?
It's common to see a steel machine base adorned with a T-slot enclosure and guarding. You can convert such designs to an integrated, single-piece assembly and keep most of the benefits of each material, plus a few extras:
Stability & strength – fewer connections needed, thus fewer points of failure
Cost – the base and enclosure can share some components
Lead time – requires just one manufacturer
Access – fewer crossmembers obstructing the machine
Aesthetics – a streamlined look
Consider whether your project could benefit from a consolidated approach.
Build for Strength, but Only Where Necessary
Welded steel and T-slot extrusion framing tends to be overdesigned.
Of course your base frame must be strong enough to handle your application's stress loads. But there's also such a thing as wasted strength.
Any good bracketing system offers at least two options for customizable strength (standard-duty and heavy-duty). This allows you to reserve high-end brackets for critical areas of the assembly. In less-critical areas, you can save money, weight, and space by using standard brackets.
As for the profiles, use larger aluminum extrusion profiles at the base. Use smaller profiles for any structures on top of the base.
Double-Check Your Model's Parts
Are all parts present on the concept model before you send it?
Frame Profiles – Any missing extrusions, assembly plates, or other pieces?
Accessories – Any missing handles, rest pads, leveling feet, monitor mounts, plastic end-caps, bumpers, and wear strips?
Connectors – Is there a frame connector on each plane, correctly and tightly squared?
Double-Check Your Model's Parts
Read your bill of materials over a final time to make sure all parts are there, too, and in the proper quantities.
Panel Design
Outside panels should include either through-holes or countersink holes. Inside panels should have strips or retainers if your application will be subject to vibration.
When choosing the panel itself, consider these material requirements:
Mechanical strength: How strong must the material be to withstand your application's loads and impact?
Temperature environment: Are there minimum or maximum temperatures the material must withstand?
Machinability: What's the required dimensional stability, and will the material be easy to machine to those specs?
Chemical environment: Will the panel be near solvents, highly acidic or basic solutions, or other chemicals?
Special indsutry rating: Does your application require a special industry rating (Ex.: Laser enclosure MPE (maximum permissible exposure) ANSI rating)?
Anything Else We Can Help With?
If you have other design questions, shoot! We prefer challenges that demand highly engineered, innovative solutions